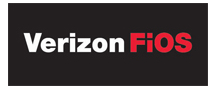 Verizon FiOS has added a bunch of new content to its HD VOD library including newly released movies from 20th Century Fox, independent titles from Cinetic Film Buff, and sports footage from the Dew Tour. Some titles now available in high-definition from 20th Century include "Notorious," "Taken" and "12 Rounds."
New VOD content in standard-definition comes from AMC which includes the mini series "The Prisoner," and "Mad Men." Disney Family Movies, a subscription-based on demand service which provides classic and contemporary movies and short films, is now available on FiOS TV for $5.99 a month.
Additional VOD content comes from American Pop Classics (featuring films from the 40s – 70s), spanish language content from Univision (includes TeleFutura and Galavision), and programming from shopping channel HSN.