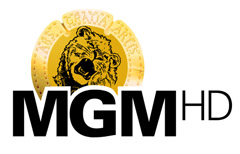 MGM has struck a deal with AT&T's fiber-optic U-verse service to carry the MGM HD channel. The channel will also be distributed on cable systems that were carrying the Mojo HD channel which will end next month, that according to Multichannel News.
The MGM library consists of around 4,100 classic and contemporary films, all ready to broadcast at 1080i. MGM HD is Metro-Goldwyn-Mayer's first fully owned cable channel in the United States.
MGM already has agreements with major television service providers including DirecTV, Dish Network, Comcast, Time Warner Cable, Verizon and Bright House Networks.