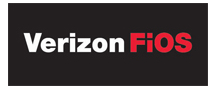 Verizon announced more 1,000 HD VOD titles with its FiOS service today, a goal reached two months ahead of time. The VOD library will now include HD titles from movie channels like Starz, Showtime and Sundance Channel. Some titles include: "Brotherhood," "Dexter" and "Weeds."
The FiOS VOD library offers titles encompassing a broad range of interests including kids, music, pop culture, Spanish language, and home and leisure. The VOD library offers more than 11,000 titles per month, of which 8,500 are free of charge.
"Consumers continue to get the ultimate HD experience from Verizon, with more HD choices than cable from our growing list of HD channels and our industry-leading VOD library," said Terry Denson, vice president – FiOS TV content and programming.
Verizon also added 53 HD channels in Richmond, VA — that brings that number of high-definition channels in the area to 100. 35 of those channels however are available only with premium movie packages. The others are available with the Verizon Essentials or Extreme HD packages.