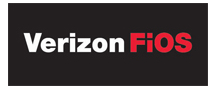 Verizon announced availability of FiOS TV in Ashland, MA, giving residents the option of HDTV via fiber-optics. Last week, Verizon added 75 more channels, 55 of them being high-definition (HD) channels, to their FiOS TV service in Rhode Island and Massachusetts.
"FiOS TV gives consumers in Ashland an outstanding, superior alternative for their video entertainment," said Donna Cupelo, Verizon region president Massachusetts and Rhode Island.  The Ashland area is part of 78 Massachusetts communities where Verizon FiOS is now available.
Verizon is still running a promotion for new customers. If you sign up by October 4 you will have a choice of a free year of use for either an HD digital video recorder (DVR) or an HD Home Media DVR. Also, new customers will get one free month of HBO and Cinemax.