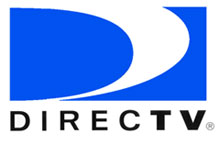 DirecTV now officially offers VOD (video on demand) to their customers who have a DirecTV PlusHD DVR or R22 DVR receiver. The library contains at least 4,000 standard-definition (STD) and high-definition (HD) titles, although an exact number of HD channels was hard to calculate.
DirecTV officially launched the service on June 30, 2008 after what seemed like an eternity of beta testing. Some features include Customized Programmer Homepages, Internet Remote Scheduling, Free Titles and Expanded Pay Per View Titles.
In addition to the DVR unit, customers will also need broadband high-speed internet access (750 Kbps or higher), a router or Internet gateway with an Ethernet port, and equipment to network the DVR. Most of the content can be viewed live while it downloads via broadband or satellite.
The VOD service is free to customers who have the DVR receiver.