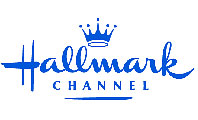 In a press release yesterday, Crown Media Holdings announced they will be launching the Hallmark Movie Channel in HD, along with a renewal of their distribution agreement with Time Warner Cable.
Crown Media Holdings, which owns the Hallmark Channel and Hallmark Movie Channel, will continue to be broadcast into 12 million homes through Time Warner's distribution. The agreement includes both standard and high definition versions.
"We are delighted to announce the news of the renewal of our affiliation agreement with Time Warner Cable," said Henry Schleiff, President and CEO, Crown Media Holdings, Inc. "They are an extremely important partner in our efforts to continue providing the very best in family friendly programming, and this agreement is a sign of our mutual respect and desire to provide quality, fair price and service to our subscribers and viewers."
Time Warner Cable is the second-largest cable operator in the U.S. with approximately 14.6 million customers subscribing to video, internet and voice services.