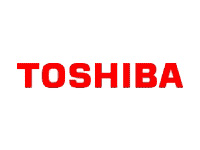 Toshiba announced today it would end production of HD DVD players, as well as drives for computers. They plan on ending any shipments of HD DVD products by March 2008. "We carefully assessed the long-term impact of continuing the so-called 'next-generation format war' and concluded that a swift decision will best help the market develop," said Atsutoshi Nishida, president and CEO of Toshiba.
Universal Studios also announced they would begin producing movies on Blu-ray Disc, the now certain, next generation disc format. The other two studios that were exclusive to HD DVD, Paramount and Dreamworks, should be making the same announcements soon.
Toshiba says it will continue to provide support for customers who currently own HD DVD products. And, they will continue to be committed to the development of the DVD industry, of which they were a major contributer as a member of the DVD Forum.