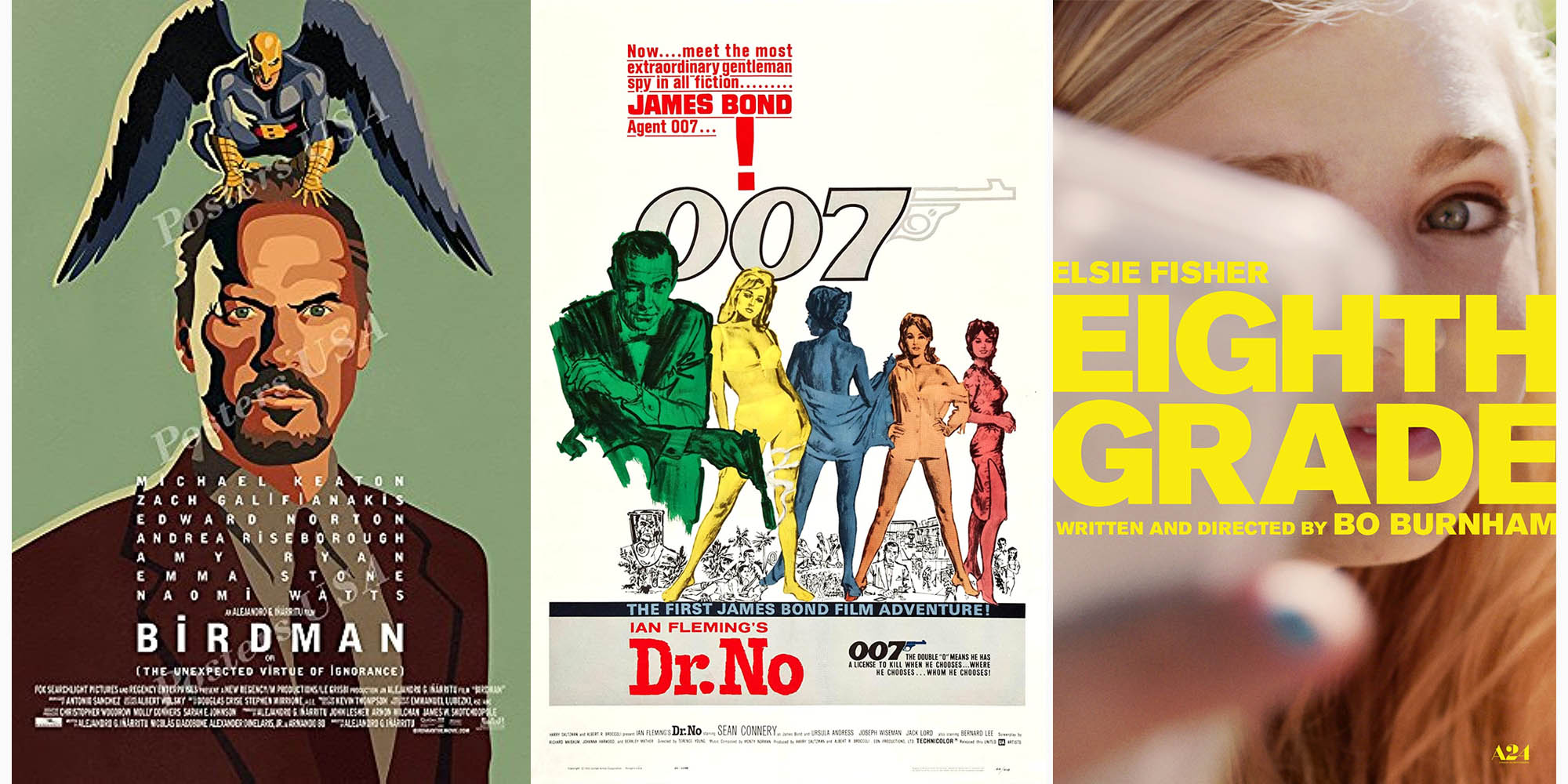 Here's what's new on HBO Max for the month of February 2023. First, let's talk about the batch of James Bond films that arrived including Dr. No (1962), the first movie in the James Bond franchise. Several of the Bond films were previously on MGM+ (formerly EPIX) but are now part of the HBO Max library.
Also now available on HBO Max are the comedies So I Married An Axe Murderer (1993) starring Mike Myers, Throw Momma From The Train (1987) starring Danny DeVito and Billy Crystal, and Super Bad (2007) starring Michael Cera, Jonah Hill, and Christopher Mintz-Plasse.
In the drama category, Martin Scorsese's Taxi Driver (1976), 4x Oscar-winner Birdman (2014) starring Michael Keaton, and critic's favorite Eighth Grade (2018) are all now available on HBO Max starting this month.
New Movies on HBO Max, Feb. 1, 2023
James Bond Franchise Titles
Diamonds Are Forever (1971)
Dr. No (1962)
Goldeneye (1995)
Moonraker (1979)
Octopussy (1983)
The Living Daylights (1987)
The Man With The Golden Gun (1974)
Thunderball (1965)
Tomorrow Never Dies (1997)
You Only Live Twice (1967)
New Movies (A-Z)
A Vigilante
Acts Of Vengeance
Birdman
Blair Witch
Bull Durham
Can't Hardly Wait
Come and Find Me
Don't Play As Cheap
Eighth Grade
Footloose
Force Majeure
Heist
Honeyland
How I Live Now
I Am Wrath
Let Me In
Luce
Mandabi
Mannequin
Mannequin To On The Move
Mermaids
Never Grow Old
Niaye
Person To Person
Sleepy Hollow
So I Married An Axe Murderer
Space Is The Place
Super Bad
Swiss Army Man
Take This Waltz
Taxi Driver
The Art Of Self-Defense
The Crazies
The Monster
The Music Man
The Show
The Story Of A Three Day Pass
The Vow
Throw Momma From The Train
Tommy Boy
Wayne's World
Wayne's World 2
White Bird In A Blizzard
See our list of 4k Ultra HD titles on HBO Max.