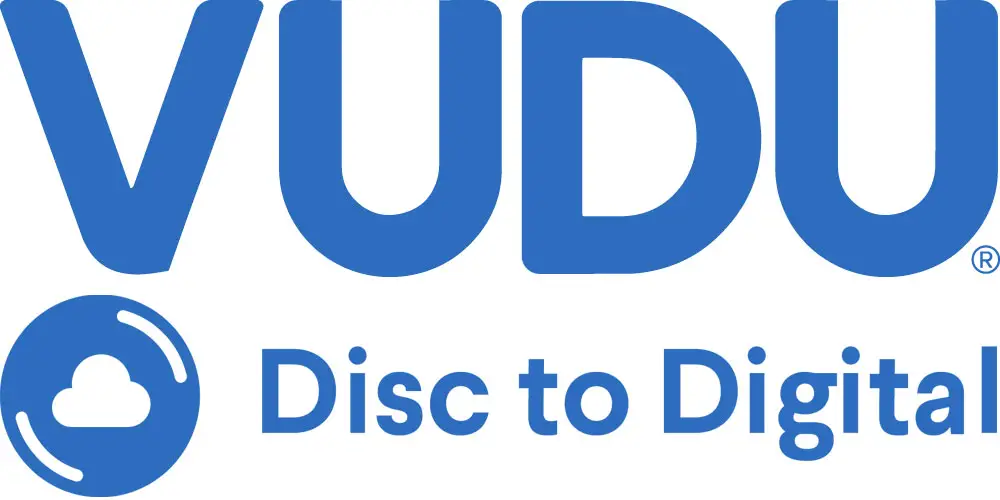 Vudu has added hundreds of titles to the list of movies eligible for the DVD and Blu-ray "Disc to Digital" service.
Highlights include Bad Boys, Basic Instinct, Battle Royale (Director's Cut), Cabin Fever, Django Unchained, Escape From Planet Earth, From Dusk Till Dawn, Gamer, Gone Baby Gone, Halloween: The Curse of Michael Myers, and Highlander: Endgame among others (see an extended list below).
The Disc to Digital service allows Blu-ray and DVD owners to scan UPC barcodes on eligible movies to get digital copies starting at $2.
Disc to Digital works on the Android app or iOS mobile browser by visiting vudu.com/disc.
New Disc To Digital Eligible Titles, June 2020
10 Minute Solution: Hip Hop Dance Mix
10 Minute Solution: Pilates Perfect Body
10 Years Later
13 Sins
14 Blades
3 Extremes 2
6 Dead Souls
6 Souls [Shelter]
A Christmas Too Many
A Cold Day in Hell
A Viking Saga: The Darkest Day
Adult Beginners
After Dark Originals: Dark Circles
After Dark: Prowl
Aftershock
Albert Nobbs
Albino Alligator
Alien Autopsy: Fact or Fiction?
All Inclusive
All is Bright
All of Me
American Loser
American Son
Angel and the Badman
Angel Heart
Are You Being Served?: The Movie
Asunder
Baby Geniuses and the Mystery of the Crown Jewels
Bachelorette
Bad Boys
Bad Lieutenant (R-Rated)
Bad Trip
Bait
Bait (3D)
Bait Shop
Bangkok Assassins
Basic Instinct
Battle Force
Battle Royale (Director's Cut)
Beatdown
Beautiful Wave
Becoming Jane
Belly
Below
Beyond the Sea
Bigfoot County
Billy The Kid
Biutiful
Black Cobra
Black Rock
Black's Game
Bloodsport 4: The Dark Kumite
Blue Ruin
Bogus Witch Project
Bonnie and Clyde: Justified
Boy Eats Girl
Branded
Breaking Point
Brothers at War
Bruce Dickinson Presents: Crowley
Cabin Fever
Cabin Fever 2: Spring Fever (Unrated)
Care Bears: Flower Power
Care Bears: Journey to Joke-a-Lot
Care Bears: The Giving Festival Movie
Care Bears: The Nutcracker
Caught on Tape
Champions
Changing the Game
Chelsea Walls
Christmas in Compton
Chuggington: Safari Adventure
Cinco de Mayo: The Battle
Cinderella
Citizenfour
City of Men
Civil Brand
C'Mon Man
Cody the Robosapien
Cold War
Cole Younger and The Black Train
Collision Earth
Coriolanus
Counterpunch
Creator
Crimenes de Lujuria [Crimes of Passion]
Cross Creek
Cube Zero
Curandero
Curse of Alcatraz
Dance Off The Inches: Cardio Hip Hop
Dance Off The Inches: Country Line Dance
Dance Off The Inches: Country Line Dance Party
Dance Off The Inches: Hip Hop Body Blast
Dark Feed
Dark Skies
Dark Tide
Dead Space: Aftermath
Death of a President
Death Warrior
Deepstar Six
Denise Austin: Sculpt and Burn Body Blitz
Denise Austin: Shrink Belly Fat
Denise Austin: Shrink Your Fat Zones Pilates
Descendents
Detention of the Dead
Diamond's Edge
Diary of a Cannibal
Diplomatic Siege
Disaster Movie (Theatrical)
Disconnect
Django Unchained
Doc West
Doomsday Prophecy
Double Whammy
Dracula 3000
Dragon
Drift
Drifter: Henry Lee Lucas
Earth's Final Hours
Ed Gein: The Butcher of Plainfield
Element Mind and Body Experience: Prenatal
and Postnatal Yoga
Element: AM and PM Yoga For Beginners
Element: Beginner Level Yoga
Element: Cardio Conditioning Yoga
Element: Mind and Body Experience – Yoga
for Weight Loss
Element: Pilates for Weight Loss
Element: Targeted Toning Yoga
Element: Yoga for Beginners
Embrace of the Vampire
Emperor
Erased
Escape From Planet Earth
Even the Rain
Everly
Everybody's Fine
Evil Under the Sun
Evolver
Extreme Prejudice
Farewell
Fed Up
Fight the Fight
First Squad: The Moment of Truth
For the Love of Money
Frances
Fred 3: Camp Fred
From Dusk Till Dawn
Fuera del Cielo [Beyond the Sky]
Gallowwalkers
Gamer
Garden of Eden
Ghost in the Shell 2.0
Ghost in the Shell: Individual Eleven
Ghost in the Shell: The Laughing Man
Ghost Machine
Ghosts of Goldfield
Girl Most Likely
Girl With a Pearl Earring
Gone Baby Gone
Good Deeds
Good Luck Chuck
Gothic
Gunfight at La Mesa
Halloween: The Curse of Michael Myers
Happy-Go-Lucky
Harlem Blues
Hatchet
Hesher
Hide and Seek
Hiding
HIGH School
Highlander: Endgame
Hijacked
Hirokin: The Last Samurai
Homer and Eddie
Horns
House Arrest
House of the Rising Sun
I Am David
I Can Do Bad All By Myself: The Play
I Don't Want To Do Wrong – The Play
I Love You Phillip Morris
Incident at Oglala: The Leonard Peltier Story
Independence DaySaster
Ingenious
Inspector Gadget's Biggest Caper Ever