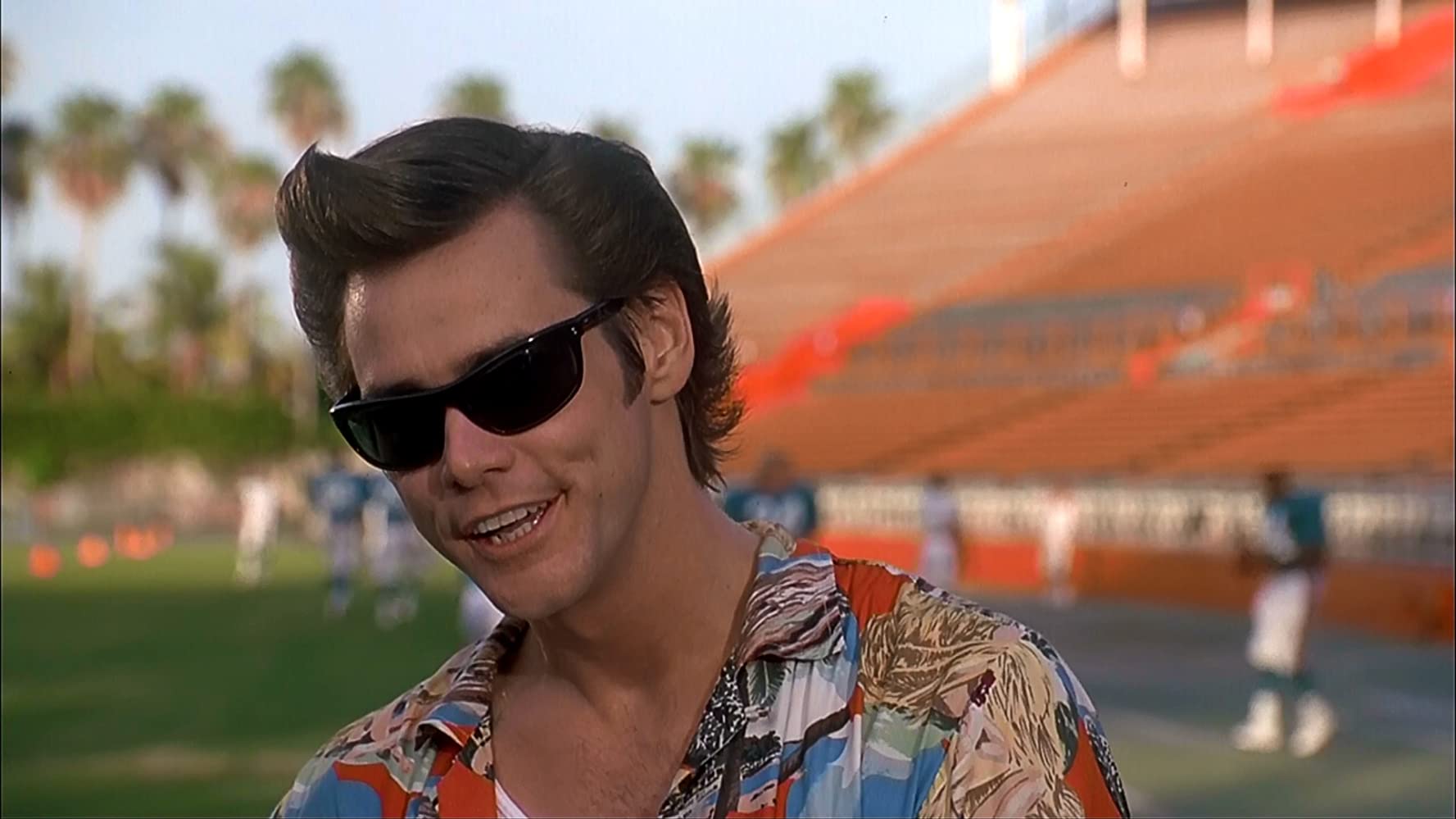 Not all movies sync with Movies Anywhere. That's because there are still a few major studios that are not partners with the Disney-owned service. Those studios include Paramount, Lionsgate, and MGM. That doesn't mean you can't redeem a digital code from one of those studios, however. It just means the title won't sync with Movies Anywhere partnering services.
For example, if you purchase Ace Ventura: Pet Detective from iTunes it will only be viewable on Apple TV. Or, if you buy Casino Royale from Amazon it will only show up as purchased on Prime Video.
But this partial list of almost 400 popular movies is nowhere near the number of titles that are available on Movies Anywhere from Disney, Twentieth Century Fox, Sony, Universal, and Warner Bros. Perhaps someday, Paramount, Lionsgate, and MGM will join the party.
Movies Not Eligible For Movies Anywhere (Partial List)
10 Cloverfield Lane
20th Century Women
3:10 to Yuma (2007)
A Bad Moms Christmas
A Ghost Story
A Glimpse Inside the Mind of Charles Swan III
A Most Violent Year
A Quiet Place
A Simple Favor
Ace Ventura: Pet Detective
Ace Ventura: When Nature Calls
Adderall Diaries
American Assassin
American Honey
Amy (1997, 2013, 2015)
An Officer and a Gentleman
Anchorman 2: The Legend Continues
Annihilation
Apocalypto
Apollo 18
Arrival
August: Osage County
X.L.
Barbershop: The Next Cut
Basic Instinct
Begin Again
Beverly Hills Cop
Beverly Hills Cop II
Big Eyes
Blades of Glory
Boo! A Madea Halloween
Boogeyman
Book Club
Braveheart
Bridget Jones's Diary
Bumblebee
Burnt
Casino Royale
Chappaquiddick
Chicago
Chocolat
City Slickers
Clear and Present Danger
Cloverfield
Cocoon
Cold Mountain
Coming to America
Cop Land
Crash
Creed
Creed II
Crocodile Dundee
Crocodile Dundee II
Daddy's Home
Daddy's Home 2
Dark Places
Dark Skies
De Palma
Dead Man Walking
Deep Impact
Deepwater Horizon
Derailed
Dinner for Schmucks
Disturbia
Divergent
Django Unchained
Double Jeopardy
Downsizing
Dreamgirls
Eagle Eye
Ender's Game
Enemy
Equals
Escape From Planet Earth
Ex Machina
Exorcist: The Beginning
Face/Off
Fahrenheit 9/11
Fatal Attraction
Ferris Bueller's Day Off
Fighting with my Family
Finding Neverland
Forever Young
Forrest Gump
Four Weddings and a Funeral
Frank Miller's Sin City: A Dame to Kill For
Free Fire
Fruitvale Station
I. Joe: Retaliation
I. Joe: The Rise of Cobra
Gangs of New York
Gemini Man
Ghost
Ginger & Rosa
Gladiator (2000)
Good Time
Good Will Hunting
Grease
Green Room
Grindhouse
Hacksaw Ridge
Halloween
Halloween II (2009)
The Happytime Murders
Hell or High Water
Hellboy (2019)
Hereditary
Hoodwinked
Hooper
Hotel for Dogs
How the Grinch Stole Christmas
How to Lose a Guy in 10 Days
Hugo
I Feel Pretty
I Love You, Man
If I Stay
Indecent Proposal
Indiana Jones and the Kingdom of the Crystal Skull
Indiana Jones and the Last Crusade
Indiana Jones and the Temple of Doom
Interstellar
It Comes At Night
Jackass 3-D
Jackass Presents: Bad Grandpa
Jackie Brown
Jaws 3-D
John Wick
John Wick: Chapter Two
John Wick: Chapter 3 – Parabellum
Judy
Kate and Leopold
Kick-Ass
Kill Bill Vol. 1
Kill Bill Vol. 2
Killing Them Softly
Knives Out
Knowing
Krisha
La La Land
Lady Bird
Laggies
Lara Croft: Tomb Raider
Lawless
Leap!
Lee Daniels' The Butler
Lemony Snicket's A Series of Unfortunate Events
Life After Beth
Life Is Beautiful
Lion
Locke
Love Story
Malice
Mannequin
Menashe
Midnight Cowboy
Midway (2019)
Mile 22
Minority Report
Misery
Mission: Impossible
Mission: Impossible II
Mission: Impossible III
Mission: Impossible – Fallout
Mission: Impossible – Ghost Protocol
Mission: Impossible – Rogue Nation
Mississippi Grind
Moonlight (2016)
Morris from America
mother!
Mom
My Bloody Valentine 3-D
My Fair Lady
My Week with Marilyn
National Lampoon's Van Wilder
Never Say Never Again
Nine
Nine Months
No Country for Old Men
No Escape
Noah
Nobody's Fool
Norbit
Now You See Me
Now You See Me 2
Oasis: Supersonic
Obvious Child
On Golden Pond
Our Idiot Brother
Overboard
Paddington
Paranormal Activity
Paranormal Activity 3
Peppermint
Philomena
Piranha 3D
Pokemon: The First Movie
Pokemon: The Movie 2000
Porky's
Power Rangers (2017)
Precious: Based on the Novel "Push" by Sapphire
Premonition
Pulp Fiction
Pulse
Push
Quantum of Solace
Quartet
Raiders of the Lost Ark
Rambo III
Rambo: First Blood Part II
Rambo: Last Blood
Rango
Red 2
Remember (US Release)
Revenge of the Nerds
Robin Hood (2018)
RoboCop (2014)
Room
Runaway Bride
Saving Private Ryan
Saw
Saw II
Saw III
Saw IV
Saw V
Scary Movie
Scary Movie 2
Scary Movie 4
Scary Movie 5
Scream 4
Serendipity
Shakespeare in Love
She's All That
Short Circuit
Shutter Island
Silver Linings Playbook
Sinister
Skyfall
Sleepy Hollow
Slow West
Sonic the Hedgehog
Source Code
Southpaw
Spectre
Spring Breakers
Spy Kids
Spy Kids: All the Time in the World
Vincent
Star Trek
Star Trek Beyond
Star Trek Into Darkness
Star Trek IV: The Voyage Home
Super 8
Sweeney Todd: The Demon Barber of Fleet Street
Swiss Army Man
Teenage Mutant Ninja Turtles (2014)
Terminator: Dark Fate
Terminator 2: Judgment Day
Terms of Endearment
The Abyss
The Addams Family
The Best of Enemies
The Beverly Hillbillies
The Blackcoat's Daughter
The Bling Ring
The Cannonball Run
The Captive
The Cider House Rules
The Circle (2017)
The Commuter
The Crow
The Crying Game
The Curious Case of Benjamin Button
The Disaster Artist
The Distinguished Gentleman
The Divergent Series: Allegiant
The Divergent Series: Insurgent
The Electric Horseman
The End of the Tour
The English Patient
The Escape Plan
The Exception
The Expendables
The Expendables 2
The Faculty
The Firm
The First Wives Club
The Florida Project
The Forbidden Kingdom
The Foreigner
The Founder
The Four Seasons
The General's Daughter
The Giver
The Godfather
The Godfather: Part II
The Godfather: Part III
The Hateful Eight
The Haunting in Connecticut
The Hitman's Bodyguard
The Howling
The Hunger Games
The Hunger Games: Mockingjay – Part 1
The Hunger Games: Mockingjay – Part 2
The Hunt for Red October
The Hurricane Heist
The Imitation Game
The Iron Lady
The Italian Job
The Killing of the Sacred Deer
The King's Speech
The Last Airbender
The Last Emperor
The Last Stand
The Lighthouse
The Lincoln Lawyer
The Lobster (US Release)
The Longest Yard
The Lovers
The Magnificent Seven (2016)
The Master
The Monster (2016)
The Others
The Piano
The Pink Panther (2006)
The Possession
The Queen
The Reader
The Rover
The Rugrats Movie
The Sea of Trees
The Shack
The Spectacular Now
The SpongeBob Movie: Sponge Out of Water
The Spy Who Dumped Me
The Sum of All Fears
The Truman Show
The Twilight Saga: Breaking Dawn Part 2
The Whole Nine Yards
The Witch
The Wolf of Wall Street
Their Finest
Tomb Raider
Top Gun
Transformers
Transformers: Age of Extinction
Transformers: Dark of the Moon
Transformers: Revenge of the Fallen
Transformers: The Last Knight
Transporter 3
Tropic Thunder
True Grit
True Lies
Tusk
Tyler Perry's A Madea Christmas
Tyler Perry's Boo
Tyler Perry's Boo 2
Tyler Perry's Diary of a Mad Black Woman
Tyler Perry's I Can Do Bad All By Myself
Tyler Perry's Madea Goes to Jail
Tyler Perry's Madea's Big Happy Family
Tyler Perry's Madea's Family Reunion
Tyler Perry's Madea's Witness Protection
Tyler Perry's Temptation: Confessions of a Marriage Counselor
Tyler Perry's Why Did I Get Married?
Tyler Perry's Why Did I Get Married Too?
Uncut Gems
Under the Skin (2014)
Valerian and the City of a Thousand Planets
Vanilla Sky
War of the Worlds
Warm Bodies
Wayne's World
Wayne's World 2
What Women Want
When Harry Met Sally…
While We're Young
Wild at Heart
Wind River
Wolf Creek
Woman in Gold
Woodshock
World War Z
Young Frankenstein
Young Guns
Young Guns II
Youth in Revolt
Zack and Miri Make a Porno