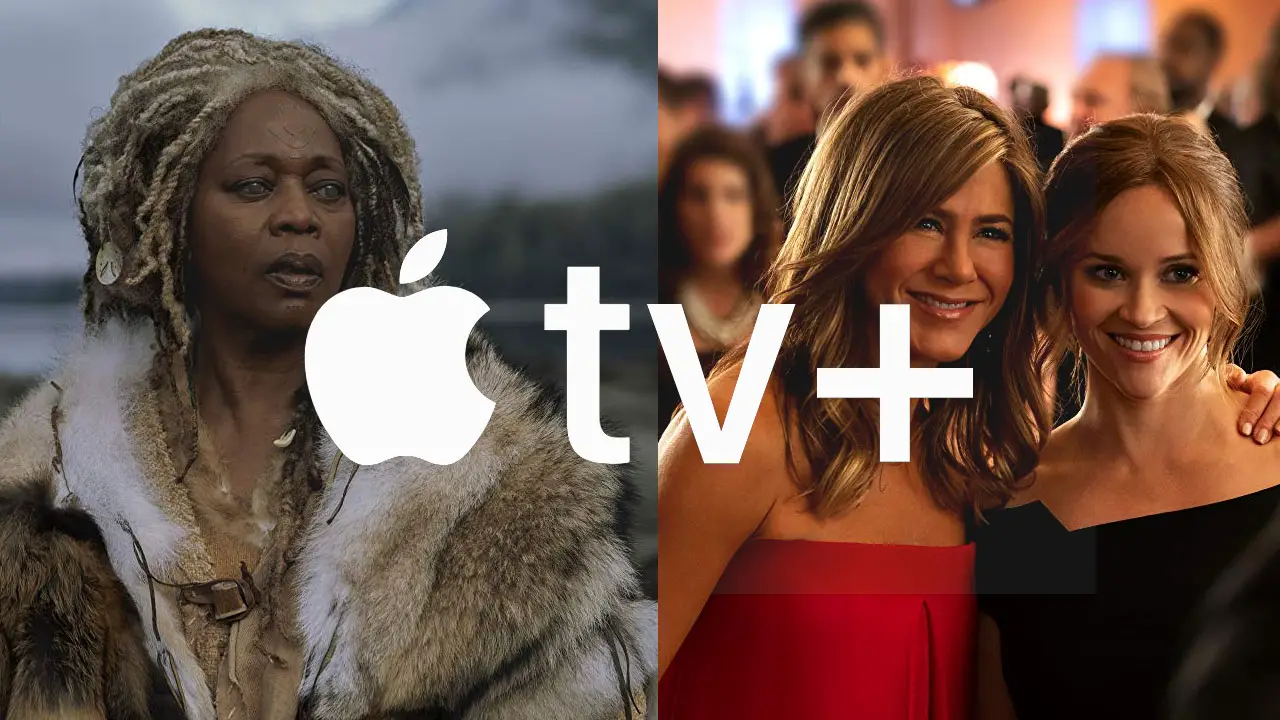 Apple TV+ has been all the hype this weekend after launching last Friday, Nov. 1. But is it worth the $5 per month? We've spent a few days with the service to see if it lives up to expectations. Let's take a look.
Cost
At $4.99 per month, Apple TV+ is cheaper than most subscription-based streaming services. CBS All Access and Hulu (Ad-supported) come close at $5.99 per month. However, there's a free one-year subscription waiting for anyone who purchases an Apple gadget after Sept. 10, 2019. This includes iPhone, iPad, iPod touch, Apple TV box, or Apple computer.
Content
A subscription to Apple TV+ includes just over half a dozen original series [Update Jan. 2020: Up to about 15 titles. See a list of Apple TV+ original content.] Not much content for a service that is supposedly going to contend with Disney's huge launch in a couple of weeks, not to mention Netflix. The quality of the shows, which critics have been taking jabs at, is about as good as what you'll find on Netflix and Prime. And, with big names contributing like Jennifer Aniston, Reese Witherspoon, Steve Carell, Jason Momoa, and even Oprah the shows are definitely worth checking out.
But even with the minimal amount of programming upon launch, one thing to note is just about every Apple TV+ original has Dolby Atmos audio. If you've got an audio system that supports Atmos the titles should stream with the object-based format that creates a more immersive experience. And, most of the titles stream in 4k with Dolby Vision, allowing a wider range of sharpness, contrast, and color depth on your TV (if it supports HDR).
Channels
Apple TV appears to have a plethora of channels, and it does, but most of them you need to subscribe to. For example, through the Apple TV platform you'll see content from other services like the premiere of Season Two of Tom Clancy's Jack Ryan. This is an Amazon Prime series, so you'll have to subscribe to Prime. Apple TV just makes it seamless to watch if you've already got Prime.
This holds true with other subscriptions like CBS All Access, EPIX, HBO, Starz, and other premium channels. However, if you've already got subscriptions to those channels through a TV service provider or OTT streaming service you just need to authenticate them to watch through Apple TV. Apple TV channel selections pale in comparison to Roku though, so don't expect to find your local CBS channel.
Devices
You can access Apple TV+ on any Apple TV device via the pre-installed "TV" app, or install it on streaming media players like Amazon's Fire TV, Nvidia Shield TV, and Roku. Select Samsung Smart TVs can also install the app. And, Apple TV+ content can be watched through Airplay and internet browsers including Safari, Chrome, and Firefox.
Availability
Apple TV+ is launching in over 100 countries and regions. This may be a plus for someone who travels and wants to take their Apple TV+ with them.
Summary
For $5 per month, you are going to get just over half a dozen Apple TV+ original series and the documentary film "The Elephant Queen." That's it! Are they worth the $5 per month? Sure. But what will you do after you've binge-watched all those episodes? Apparently, Apple expects subscribers to just wait for the next batch of series to launch. But Apple has nowhere near the amount of content arriving monthly on Netflix.
However, if you've just purchased an Apple gadget you may as well take advantage of a free year of Apple TV+. 12 months works out to a $60 value. But, be aware of the autopayment that will likely kick in after the free year.
To clarify things, Apple TV is essentially the base platform for Apple TV+. It makes watching different streaming services and channels a lot easier than jumping from app-to-app. (Remember, you have to quit one app to open another on streaming devices and TVs). For now, Apple TV+ is just icing on the cake that is Apple TV. We think it's worth a try, but whether or not we keep paying $4.99 per month is going to depend on whether or not new content keeps streaming in.
Shop for Apple TV 4k on Amazon.