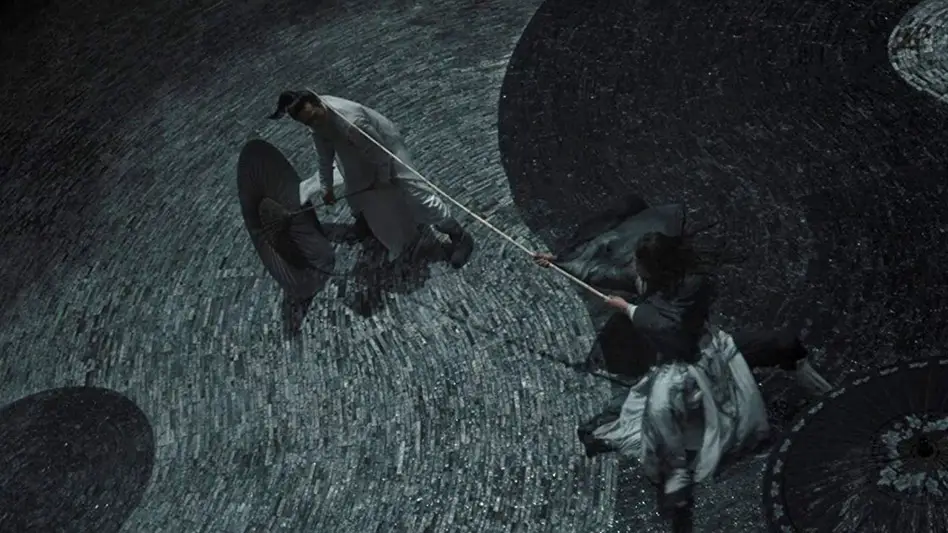 Digital movies in Ultra HD typically cost upwards of $14.99 with more popular titles $20-$30 a pop. So, $5 or $10 for a digital movie is pretty good in any resolution and what you might call a steal for 4k. Here are several movies on sale at Apple iTunes for a limited time that you can download on most Apple devices and view in 4k/HDR if supported.
Shadow: Yimou Zhang's Shadow (originally called Sombra) is a masterpiece of filmmaking that takes place during China's Three Kingdom's era (AD 220-280). The film just released to home media and features Dolby Vision HDR and Dolby Atmos audio. $9.99 on iTunes.
The Captive: Ryan Reynolds stars in The Captive (2014) — a thriller about the disappearance of a young girl written and directed by Atom Egoyan. Available in 4k with Dolby Vision. $4.99 on iTunes.
Spider-Man: Homecoming: If you saw this movie a couple of years ago in theaters you already know it's a must-have for your digital library, so why not own in Digital 4k? The Jon Watts directed film is only $9.99 right now on iTunes. And, features Dolby Vision HDR with Dolby Atmos audio and Audio Description.
American Hustle: 10x Oscar-nominated American Hustle stars Christian Bale, Amy Adams, and Bradley Cooper about con man Irving Rosenfeld (Bale) who is forced to work for the FBI. Available in 4k. $4.99 on iTunes.
Brightburn: This movie got mixed reviews but nevertheless on sale right now for $9.99 in 4k. The movie was inspired by the tale of Superman but takes a dark twist when an alien baby crashes on Planet Earth. Available with Dolby Vision HDR and Audio Description. $9.99 on iTunes.
Goodfellas: On of the greatest mob movies of all time, Goodfellas (1990) starring Robert De Niro, Ray Liotta, and Joe Pesci is available in 4k from iTunes only $4.99 for a limited time. The Oscar-winning film from Martin Scorsese features Dolby Vision HDR on iTunes.
Other deals include Spider-Man ($7.99), Spider-Man 2 ($7.99), E.T. the Extra-Terrestrial ($7.99), The Big Lebowski ($7.99), Apocalypse Now ($7.99), Mayhem ($7.99), and Superman: The Movie ($7.99).