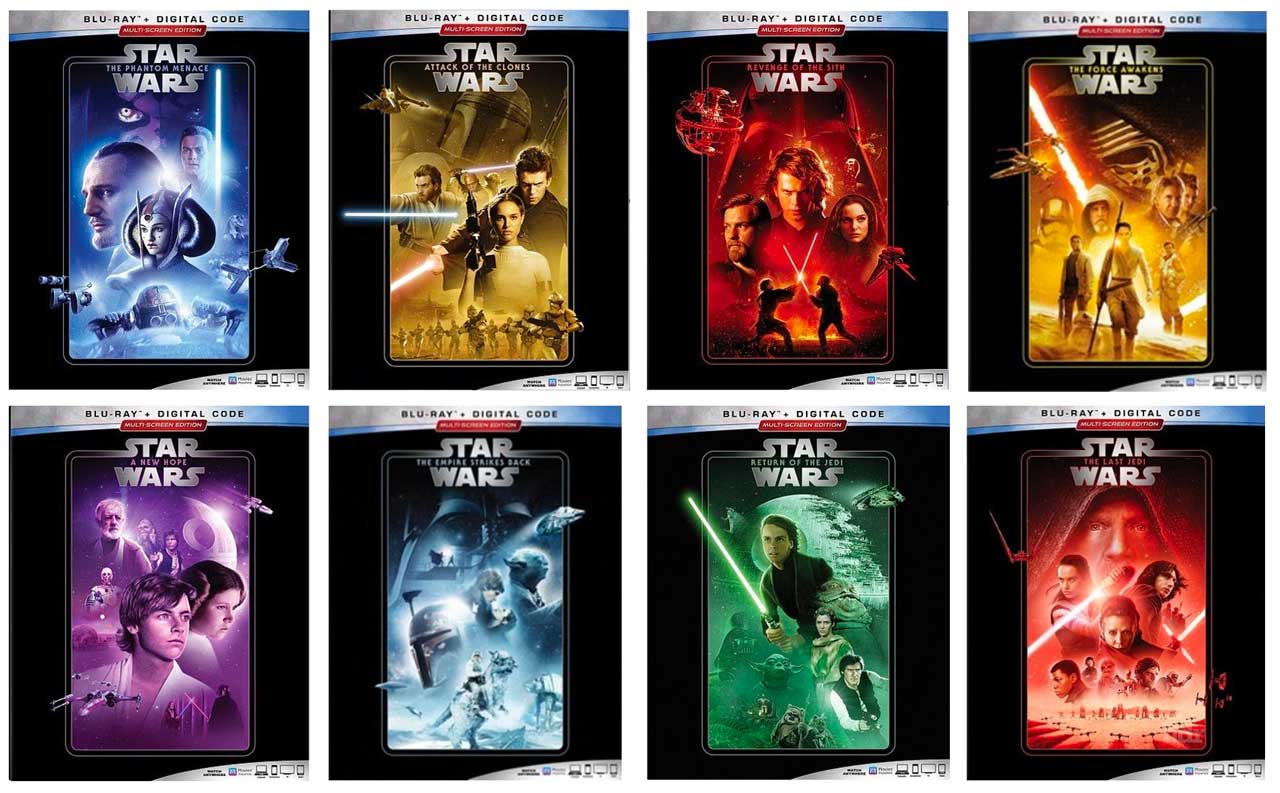 Disney is re-issuing all existing Star Wars films to new Blu-ray Multi-Screen Editions packaged with codes to redeem a Digital Copy. The newly-designed editions arrive on Sept. 22, 2019 and as far as we know will be available in Blu-ray resolution only (no 4k even though Solo: A Star Wars Story was printed to UHD BD).
The re-issues will pre-date Star Wars: The Rise of Skywalker (premiering Dec. 20, 2019) by about three months, and anticipate the launch of Disney+ on Nov. 22 which will feature the live-action Star Wars series The Mandalorian (2019) starring Pedro Pascal.
Each of the combo editions with Blu-ray Disc and Digital Code are list-priced $34.99 (some are already discounted on Amazon). The provided digital codes can be redeemed on Movies Anywhere through MA partners such as Apple, Amazon, and Vudu. Check out the Amazon cart below for updated pricing.
Along with Star Wars: Episodes 1 – VIII, the new Blu-ray Multi-Screen Editions will also re-release Rogue One: A Star Wars Story and Solo: A Star Wars Story.