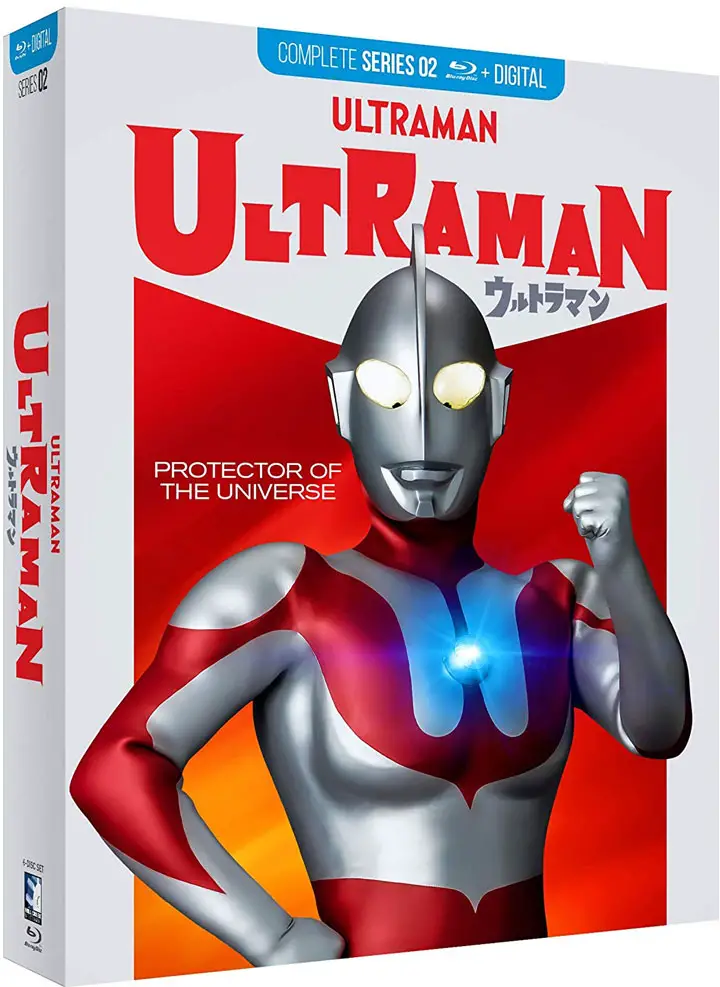 Classic Japanese live-action television series "Ultraman" is coming to a 6-disc Blu-ray Collection from Mill Creek Entertainment.
The collection includes all 39 episodes of the early sci-fi show that ran from 1966 through 1967 in Japan (followed by almost two decades in the United States) that have been restored and digitally remastered in high definition.
The boxed set from Mill Creek is labeled "Series 02" because "Ultraman" was actually the second in the UltraSeries that started with "Ultra Q" in 1966 (presented in black and white).
The "Ultraman" episodes are presented on Region A Blu-ray discs at 1.33:1 aspect ratio with Japanese DTS-HD Master Audio and English subtitles. Total run time for the collection is 16 hours and 28 minutes.
Bonus materials with the "Ultraman – The Complete Series " include a 28-page collectible booklet and codes to redeem Digital Copies on movieSPREE.
"Ultraman Complete Series 02" on Blu-ray is list-priced $39.99. (Order on Amazon)


Description
ULTRAMAN, a giant alien from the Land of Light in Nebula M78, enters Earth's atmosphere in pursuit of an escaped space monster. In the skies above Japan he accidentally crashes into a Jet VTOL piloted by Hayata, a member of the Science Special Search Party (SSSP), an international research and defense agency that protects the world from monsters and aliens of all shapes and sizes. To save Hayata, Ultraman merges his life force with the dying human and vows to stay and fight for peace on Earth. Now, whenever the Patrol faces a threat too great for them to handle, Hayata transforms into Ultraman to save the day!
Ultraman Special Features
Complete, original Japanese broadcast edits – fully remastered and restored in HD
Lossless DTS-HD Master Audio
28-page collectible booklet
Digital Redemption on movieSPREE!