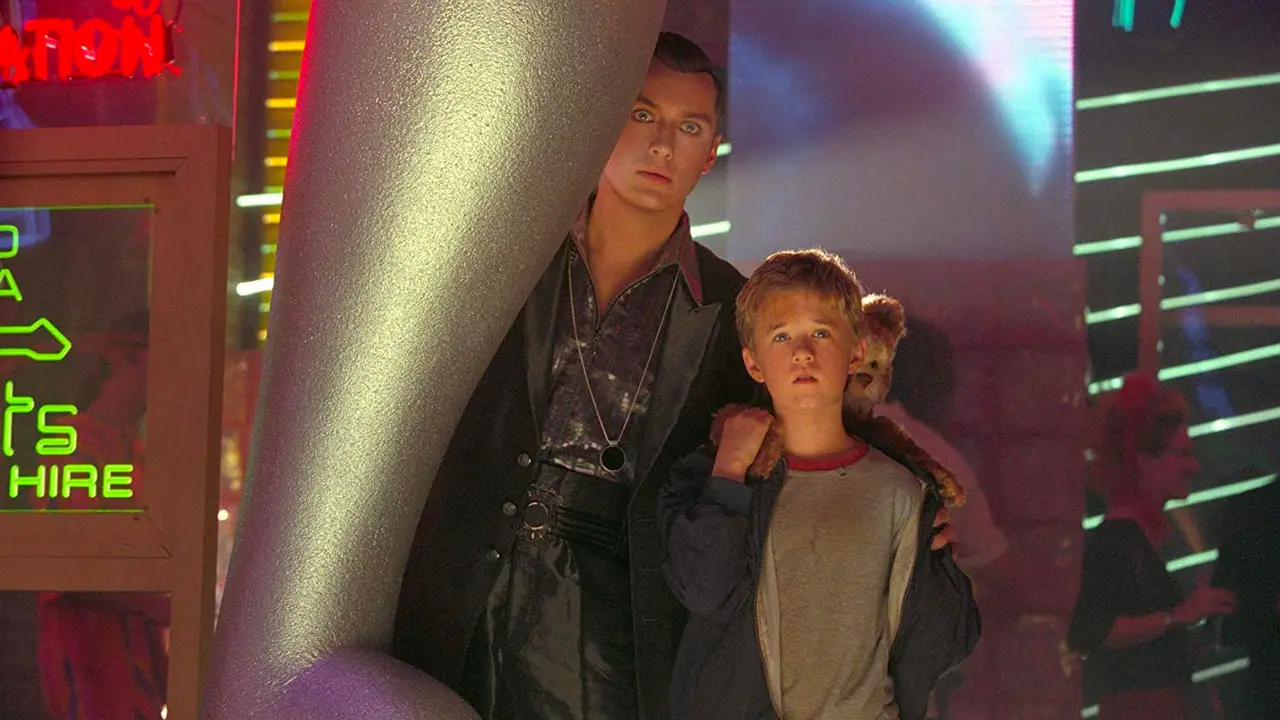 This month we counted about one hundred new titles arriving on Netflix, not including individual episodes from added TV seasons. Here are some of our top picks following by the full list below.
A.I. Artificial Intelligence (2001) is a Steven Spielberg film starring Haley Joel Osment, Jude Law, and Frances O'Connor that's both sad and frightening, as an artificial boy searches for his family and the path to becoming real. 'A.I' was nominated for two Oscars including "Best Music, Original Score" – John Williams. (Premieres June 1)
2-time Oscar-nominated Carrie (the original from 1976!) is now on Netflix. Directed by Brian De Palma, the thriller stars Sissy Spacek as an introverted teenage girl who discovers her telekinetic powers might be more than she can control. The film is based on the novel by Stephen King. Spacek was nominated in the coveted Academy Award category "Best Actress in a Leading Role." (Premieres June 1)
Other must-watch movies to catch on Netflix include Good Night, and Good Luck, Gran Torino, Platoon, The Dark Knight, The Phantom of the Opera, Madagascar: Escape 2 Africa, Disney's Ralph Breaks the Internet, Spider-Man: Into the Spider-Verse, and The Zookeeper all arriving this month.
In television, check out Season 5 of the now-Netflix Original Black Mirror (June 5), Season 3 of the Netflix Brazil series 3% (June 7), Season 3 of Marvel's Jessica Jones (June 14), Season 15 of ABC's Grey's Anatomy (June 15), and Season 5 of CBS's Madam Secretary (June 30).
New Movies & TV Shows on Netflix, June 2019
June 1
Arthdal Chronicles
Oh, Ramona!
50/50
A.I. Artificial Intelligence
Anohana: The Flower We Saw That Day
Batman Begins
Cabaret
Carrie
Cat on a Hot Tin Roof
Dynasty: Season 2
Good Night, and Good Luck
Gran Torino
Life in the Doghouse
Madagascar: Escape 2 Africa
Magic Mike
Network
Platoon
Prosecuting Evil: The Extraordinary World of Ben Ferencz
Satan & Adam
Small Soldiers
The Dark Knight
The Phantom of the Opera
The Space Between Us
What a Girl Wants
June 3
Documentary Now!: Season 3
Malibu Rescue: The Series
June 4
Miranda Sings Live… Your Welcome
June 5
A Silent Voice
Black Mirror: Season 5
Dr. Seuss' The Grinch
June 6
Alles ist gut
Todos lo saben
June 7
3%: Season 3
Belmonte
The Black Godfather
The Chef Show
Designated Survivor: Season 3
Elisa & Marcela
I Am Mother
Pachamama
Rock My Heart
Super Monsters Monster Pets
Tales of the City
June 8
Berlin, I Love You
June 11
Disney's Ralph Breaks the Internet
June 12
Jo Koy: Comin' in Hot
Rolling Thunder Revue: A Bob Dylan Story by Martin Scorsese
June 13
The 3rd Eye 2
Jinn
Kakegurui xx
June 14
Aggretsuko: Season 2
The Alcàsser Murders
Awake: The Million Dollar Game
Charité at War
Cinderella Pop
Girlfriends' Guide to Divorce: Season 5
Leila
Life Overtakes Me
Marvel's Jessica Jones: Season 3
Marlon: Season 2
Murder Mystery
Trinkets
Unité 42
June 15
Grey's Anatomy: Season 15
June 16
Cop Car
June 18
Adam Devine: Best Time of Our Lives
Big Kill
June 19
Beats
The Edge of Democracy
June 20
Le Chant du Loup
June 21
Ad Vitam
Bolivar
The Casketeers: Season 2
The Confession Tapes: Season 2
Dark: Season 2
The End of Evangelion
Evangelion: Death (true)²
Girls Incarcerated: Season 2
Go! Live Your Way: Season 2
Jaoon Kahan Bata Ae Dil
La misma sangre
Mr. Iglesias
Neon Genesis Evangelion
Shooter: Season 3
June 24
Forest of Piano: Season 2
June 25
Mike Epps: Only One Mike
June 26
The Golem
Spider-Man: Into the Spider-Verse
The Zookeeper
June 27
Answer for Heaven
June 28
20th Century Women
7SEEDS
Dope: Season 3
Exhibit A
Instant Hotel: Season 2
Motown Magic: Season 2
Paquita Salas: Season 3
The Chosen One
June 29
Scare Tactics: Seasons 4 & 5
June 30
Madam Secretary: Season 5
In case you missed it, here is what was added to Netflix last month.