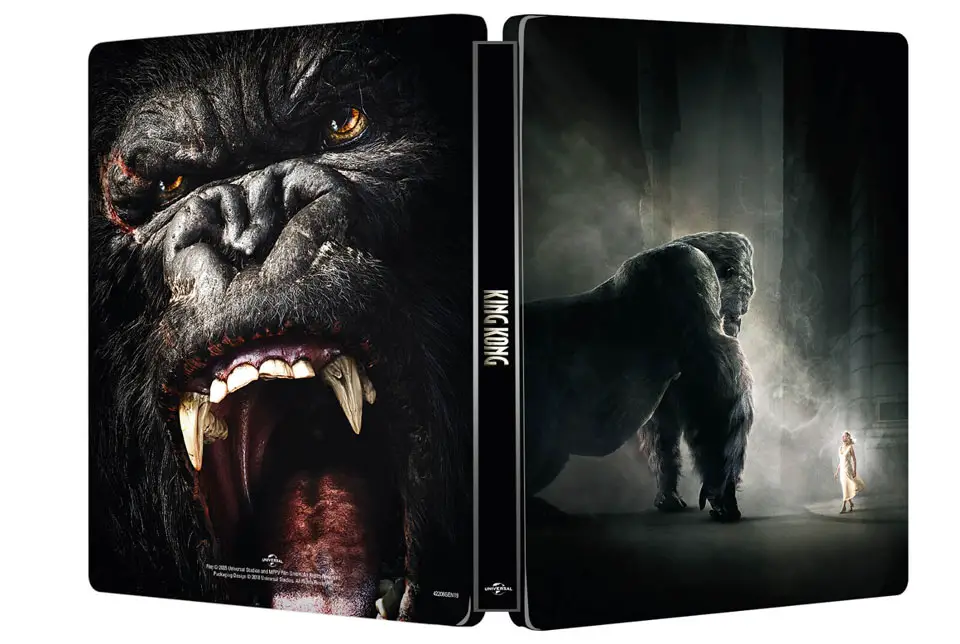 Peter Jackson's King Kong (2005) was upgraded and released to 4k Blu-ray a couple years ago, but Best Buy will sell a repackaged title in a special SteelBook edition that features new artwork on the cover, back and inside.
The 3-disc edition includes a 2160p Blu-ray Disc, 1080p Blu-ray Disc, and 1080p Blu-ray Disc with over 13 hours of bonus features like deleted scenes, feature commentary, production featurettes and a full-length documentary  (see full list bonus features below). The extras are the same and there isn't anything new about this release except the artwork and case, but if you're a SteelBook collection this is one to add to the collection.
On 4k Blu-ray King Kong is presented at 2.35:1 widescreen aspect ratio in 2160p resolution with High Dynamic Range color utilizing the REC 2020/HDR10 specs. Audio was upgraded from the standard Blu-ray edition to DTS:X and DTS:X Headphone and is compatible with DTS-HD Master Audio 5.1 surround sound.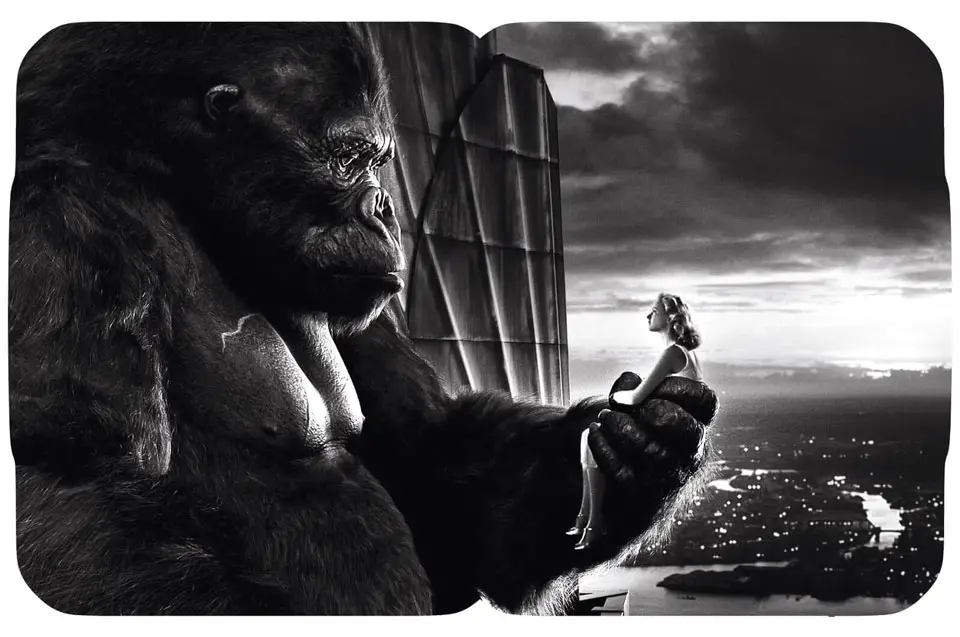 The 4K Ultra HD Limited Edition Steelbook of King Kong has a suggested retail price of $48.99 and will be released on April 15, 2019.
Bonus Material
Feature Commentary with Director/Co-Writer/Producer Peter Jackson and Co-Writer/Producer Philippa Boyens
My Scenes
BD-Live Features: My Scenes Sharing
U-Control: Picture in Picture
U-Control: The Art Galleries
Feature Commentary with Writer / Director Peter Jackson and with Co-Writer / Producer Philipa Boyen
2006 Introductions by Peter Jackson
Recreating the Eighth Wonder: The Making of King Kong
Production Diaries
Post Production Diaries
Deleted Scenes with Introductions
The Eighth Blunder of the World
The Making of a Shot: The T-Rex Fight
Skull Island: A Natural History
Kong's New York, 1933
A Night in Vaudeville
King Kong Homage
Pre-Visualization Animatics
Conceptual Design Video Galleries
"The Present"
WETA Collectibles
The Volkswagen Touareg & King Kong
Trailers
The 4K Ultra HD Limited Edition Steelbook edition of King Kong is selling for $21.99 at Best Buy and will be released on April 15, 2019.