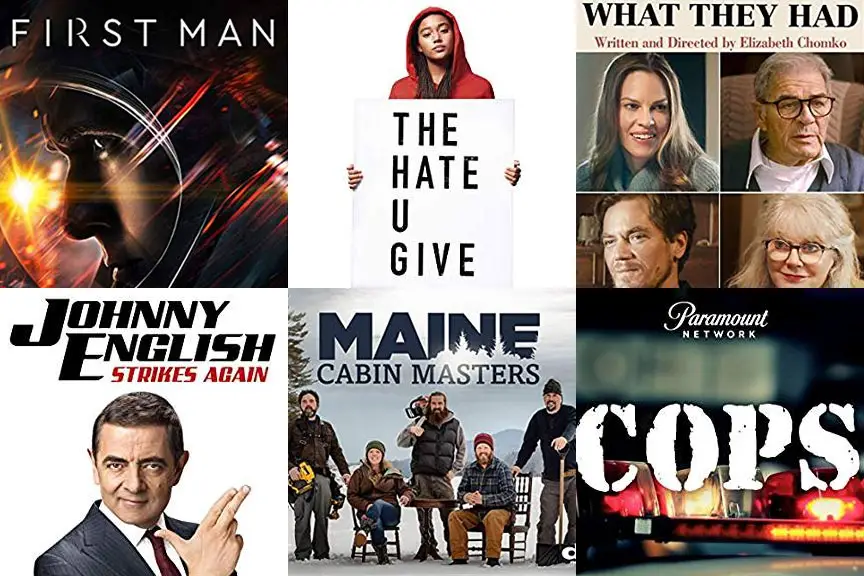 Not everyone's favorite movie this year but one we're excited to see in 4k resolution, Universal Pictures' First Man is now available in digital formats for as low as $14.99. Apple, Google, and Vudu have it in 4k for that price.
Based on the novel by Angie Thomas, The Hate U Give was directed by George Tillman Jr. (Notorious) and stars Amandla Stenberg as teenager Starr Carter. The movie also sells for $14.99, and is available in 4k from Apple and Vudu.
Rowan Atkinson returns in Johnny English Strikes Again as the hilarious secret agent who takes on a cyber criminal. The film is also available in 4k from Apple iTunes and Vudu and Full HD (1080p) from other services for $14.99.
Other new digital titles this week include What They Had, Wildlife, Summer '03, Maine Cabin Masters (Season 3), Cops (Season 31) 30 for 30 (Season 4), Good Eats: Reloaded, (Season 1), Winner Cake All (Season 1) and several Silent Witness seasons.
Here's a link to all of this week's new digital movie and TV show releases.
Where can you buy Digital Movies? Here are some of the more popular services:
Amazon Prime Video
Apple iTunes
FandangoNow
Google Play
Microsoft Video
Movies Anywhere
Vudu (Walmart)