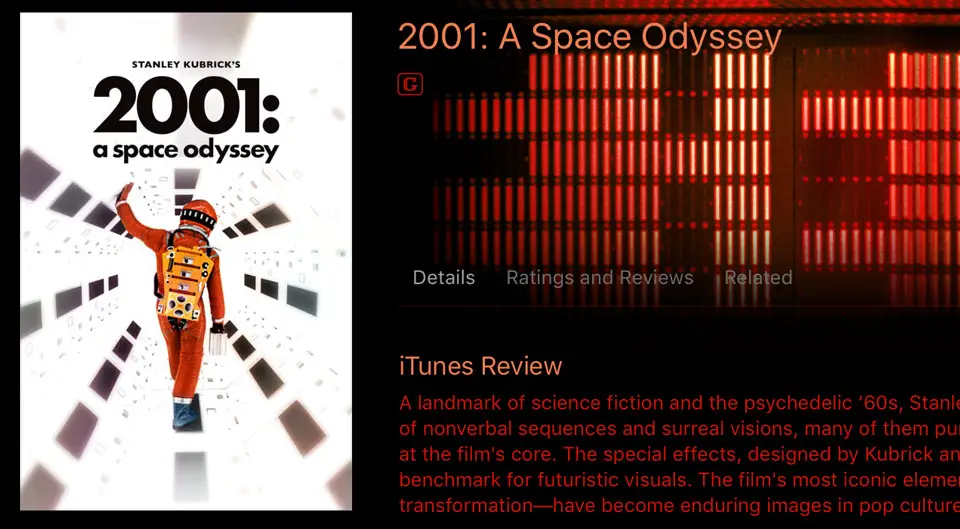 If you had some trouble getting your hands on a copy of 2001: A Space Odyssey on Ultra HD Blu-ray you're not alone. The expanded release of the title last Tuesday made it to more customers (after a limited release last October) , but Amazon showed limited stock and Best Buy's website now says they'll be "Getting more Soon."
A search for the standard edition of 2001: A Space Odyssey on UHD BD in stores was limited to only a few on release date. And what about the Best Buy SteelBook version? Forget about it. That limited edition is long gone and can only be found on eBay for upwards of $45.
(Amazon does have more copies of 2001: A Space Odyssey 3-disc edition "In Stock" and selling for $24.99.)
But if your mind isn't set on the disc edition Apple has got 2001: A Space Odyssey in Digital 4k for only $9.99 with iTunes Extras. It's taken a while for the 4k version to drop on iTunes — even after the film's limited 4k BD release back in October, and is about $15 cheaper than what the disc edition is selling for.
2001: A Space Odyssey from iTunes is provided in 2160p resolution with High Dynamic Range using Dolby Vision. Closed Captioning and Audio Description is also available, with the soundtrack in Dolby Digital 5.1 and subtitles in almost 30 languages.