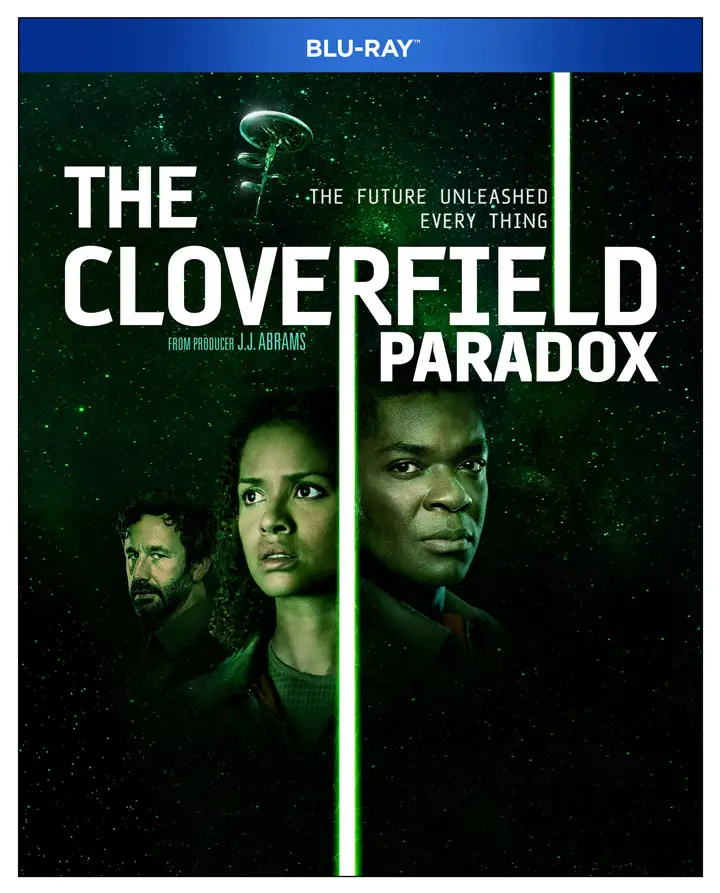 The Cloverfield Paradox, J.J. Abrams' third installment in the franchise, has been scheduled to release to Blu-ray and DVD
on Feb. 5, 2019.
Paramount Home Media hasn't announced a 4k Blu-ray edition of the film, which is unfortunate given the prequels Cloverfield (2008) and 10 Cloverfield Lane (2016) are both available in 4k. Maybe an Ultra HD Blu-ray release is forthcoming, but if not you can always stream the movie in 4k with HDR on Netflix where it prepared last February.
Both disc editions of The Cloverfield Paradox include over 25 minutes of never-before-seen bonus content such as "The Making of The Cloverfield Paradox" and behind-the-scenes interviews with the cast and crew. No digital copy is included with the disc editions.
The Blu-ray is presented in 1080p video resolution with English Dolby Atmos audio, along with French, Portuguese and Spanish Dolby Audio 5.1 tracks. English Audio Description and subtitles in English, English SDH, French, Spanish, and Portuguese are also included.
The Cloverfield Paradox on Blu-ray is available to order for $9.96 and the DVD $9.96.