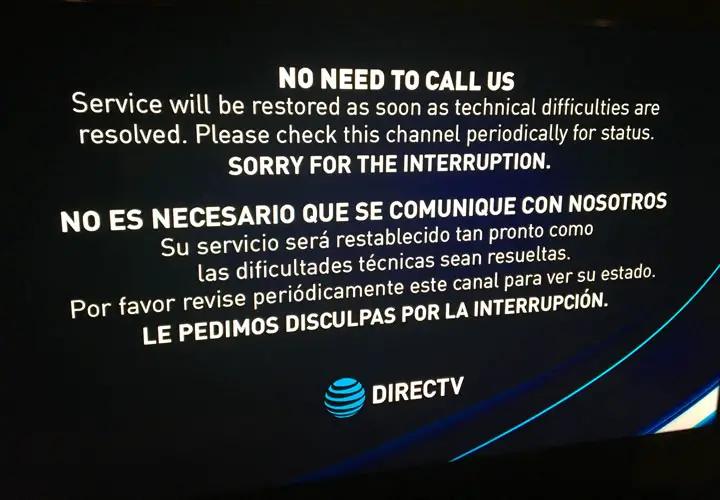 Tonight at about 9:50 pm Pacific Time the DirecTV feed of the World Series from FOX was dropped. Yup. Just a black screen appeared as J.D. Martinez stepped up the plate for the Red Sox with one out.
Then, a slate was put up with the following message: "No Need To Call Us. Service will be resolved as soon as technical difficulties are resolved."
We can confirm the DirecTV dropout occurred at least in the Phoenix/Scottsdale areas. If you had trouble also please let us know in the comments below or via Twitter.
However, for those of you with the channel still black you can still watch the game on the Sports Mix Channel 205. Just be sure to highlight the channel with your remote to hear the audio. It's only a sixth of the size of a full screen image, but at least you can keep up with the game!
Did you lose the local FOX feed of Game 3 of the World Series? Let us know in the comments below.