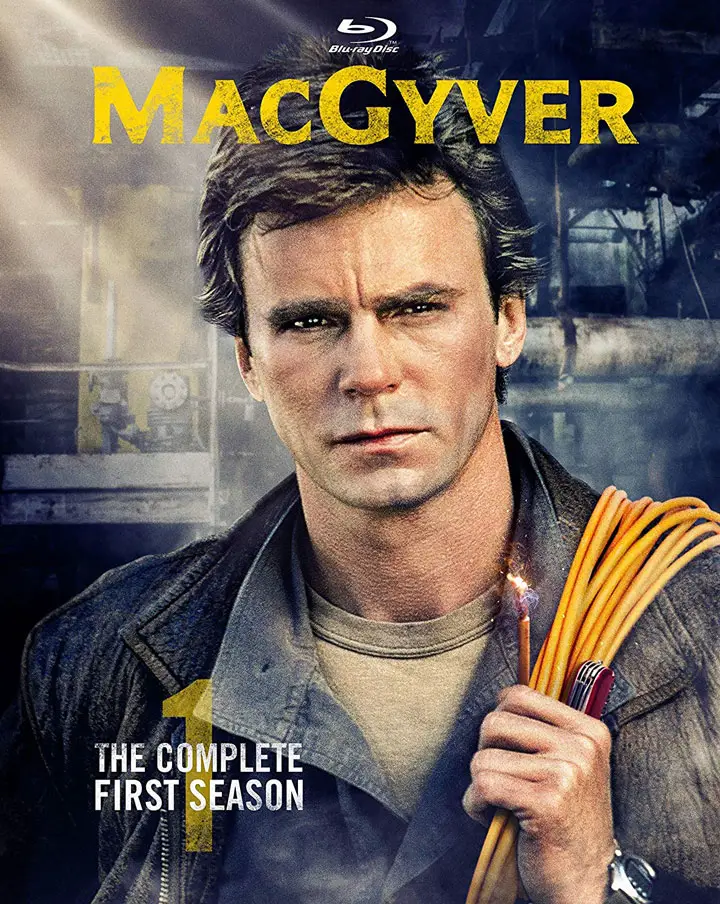 The old MacGyver is back! Well, not really. Richard Dean Anderson is not returning to the show. However, Paramount Home Media is releasing the first season of the hit 80's show in high-definition on Blu-ray for the first time.
The 1-disc edition on Blu-ray includes 1045 minutes of content from the 22-episode season of MacGyver that ran from September 1985 through May 1986. The 1-hour episodes feature MacGyver in his rookie year on adventures to Burma, Budapest, Soviet Afghanistan and many other locations in the US and abroad.
We assume subsequent seasons of MacGyver (there are 7 total) will also eventually be mastered for Blu-ray, but for now only the first season is available.
The Henry Winkler/John Rich-produced show was innovative for its time, and differed from most 80s action movie franchises in that the main character always sought for non-violent solutions.
MacGyver wore an iconic mullet haircut, carried a Swiss Army Knife, and drove a Jeep Cherokee in Season 1 (he later drove a Wrangler and his father's 1940s Chevy pickup).
The show title itself came to mean "problem solving" in the English language, and may be used when someone finds a way to fix something through creative means. The ABC series was rebooted in 2016 with a younger MacGyver played by Lucas Till.
MacGyver: The Complete First Season carries an MSRP of $55.99 but is available to pre-order from Amazon for $41.19. The Blu-ray arrives in stores on Oct. 30, 2018.