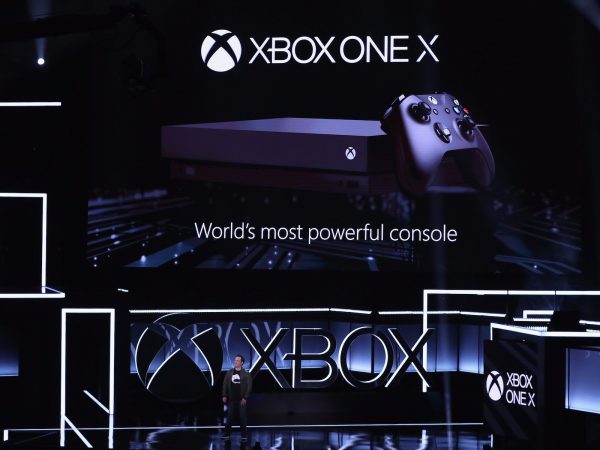 The power level of a new video game console is a lot like the top speed of a midsize car. It's nice to have, but it has historically not been what sells the thing itself.
Generally speaking, the best selling consoles of a particular generation have not been the most powerful consoles of that generation. The PlayStation 2 was weaker (if only marginally so) than the GameCube and Xbox, but it became the best-selling console of all-time. The Wii was significantly less powerful than the PlayStation 3 and Xbox 360, but it outsold them both. Games, price, features, and the momentum of a console's own popularity have traditionally moved more units than raw power.
That's important to keep in mind when trying to answer the question: "Will the next-gen Xbox or PlayStation be more powerful?"
Sadly, we know very little about the next Xbox and the next PlayStation's actual specs. We've heard rumors that it might be based on AMD technology (which makes sense from a theoretical price vs. performance standpoint). However, there's no way to confirm that information at this time. We've also heard that Microsoft is planning on releasing two consoles (one that's digital only and one that is more of a traditional console), but that is also unconfirmed at this time.
What is confirmed – and therefore matters most – is the Xbox One X. The Xbox One X is currently the world's most powerful video game console by a pretty reasonable distance. Based on the entire history of video game consoles, we can, therefore, assume that the next generation of video consoles will be more powerful than the Xbox One X.
That seems very likely, but there are a couple of things to consider. First off, the Xbox One X isn't that old and it's a specialty console designed for a more hardcore market. While the natural progression of technology suggests that future consoles will be more powerful, they may not be that much more powerful.
That's especially true of the PlayStation 5. Sony made the PS4 the world's most popular video game console due, in at least small part, to the fact that it was the cheapest video game console (without being significantly less powerful). Truth be told, we find it hard to believe that Sony is really all that obsessed with the power level of the PS5. They're currently riding a high on the strength of their exclusives and probably see them as being more valuable than raw power. They might stick with VR (meaning that they can only ignore the PS5's power level so much), but don't expect the PS5 to be an unbelievable upgrade from the Xbox One X.
Microsoft is in a different position. Not everyone looking to buy a new console next generation is familiar with the Xbox One X's specs, but the fact that Microsoft has worked the "world's most powerful console" into their marketing means that they can't really afford to be in a position where the next Xbox isn't the world's most powerful console. That's also why we believe those "digital only" console rumors. Assuming that Microsoft goes out of their way to make their fully-fledged next Xbox a noticeably powerful console (with a price tag to match) it makes sense that they would also want to offer a "budget" option that doesn't give PS5 shoppers a case of sticker shock.
All told, we fully expect Microsoft to release the most powerful next-gen console in some form.