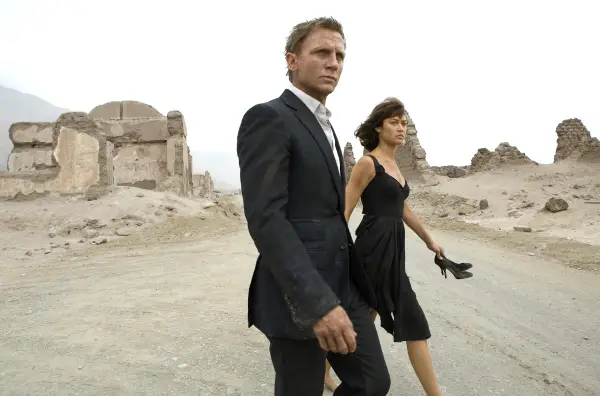 After director Danny Boyle's deal with Bond producers Michael G. Wilson and Barbara Broccoli fell through just about a month ago it seemed 'Bond 25' was a clean slate. Today, The Guardian wrote that veteran Bond writers Neal Purvis and Robert Wade would return to the franchise for the seventh time.
Apparently, Purvis and Wade already had a treatment for the 25th 007 film that was put aside when Boyle was hired and brought in his own writer, long-time collaborator John Hodge.
The two have been part of six Bond films starting with The World Is Not Enough in 1999, and since Spectre (2015) completed the BBC mini-series SS-GB. Both writers have also worked on the Johnny English franchise films.
Well, you might say with Purvis and Wade the next Bond movie is in good hands, the only thing missing now is a director to steer the ship. Who will it be? Our own readers here at HD Report would love to see Christopher Nolan direct Bond 25.
Update: Bond producers have hired Cary Joji Fukunaga to direct Bond25. We have to admit Fukunaga was not on our radars, but Beasts of No Nation and Sin Nombre are outstanding films.  He also wrote It, and produced the HBO series True Detective from 2014-2015.
'Bond 25' was originally scheduled for release in November, 2019, with principle shooting to begin early in December.
Source: The Guardian