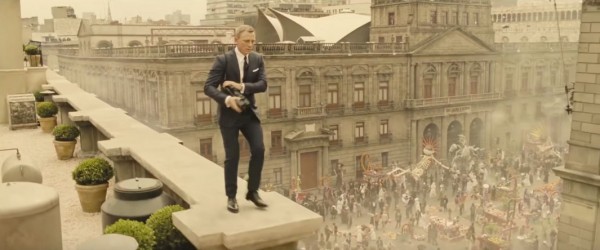 In our quick Twitter poll those who participated overwhelmingly selected Christopher Nolan as the director they would most want to see direct Bond 25.
We only offered a choice of four directors though given Twitter's 4-answer limit. Besides Nolan readers could have chosen Kathryn Bigelow (The Hurt Locker, Zero Dark Thirty), Michael Mann (The Insider, Heat), or Spectre director Sam Mendes (who seemed the most logical) as their choice to direct Bond 25.
Christopher Nolan, known for his writing as well as directing of films such as Dunkirk, Interstellar, and The Dark Knight, received 53% of the total votes compared to Michale Mann (19%) and Bigelow (14%) and Mendes (14%).
Other suggestions from poll-takers included Dennis Villeneuve (Blade Runner 2049, Sicario) and Bryan Singer (The Usual Suspects, X-Men). In our short list we thought about popular directors such as Quentin Tarantino (supposedly working on a new Star Trek film), Darren Aronofsky, Ang Lee, the Wachowski sisters, and Robert Zemeckis.
Production of Bond 25 was supposed to start on Dec. 8, but with Boyle out of the picture along with long-time collaborator John Hodge (who Boyle picked over veteran Bond writers Neal Purvis and Robert Wade), it seems almost impossible for production to start in just four months without a director and seemingly without a script.
Hodge had provided a draft for Bond 25 that apparently producers Michael G. Wilson and Barbara Broccoli didn't approve of, and neither did Bond actor Daniel Craig.
So it seems without a director or script the next James Bond film may not begin production until 2019, and could set the original theatrical release of November, 2019 well into 2020.