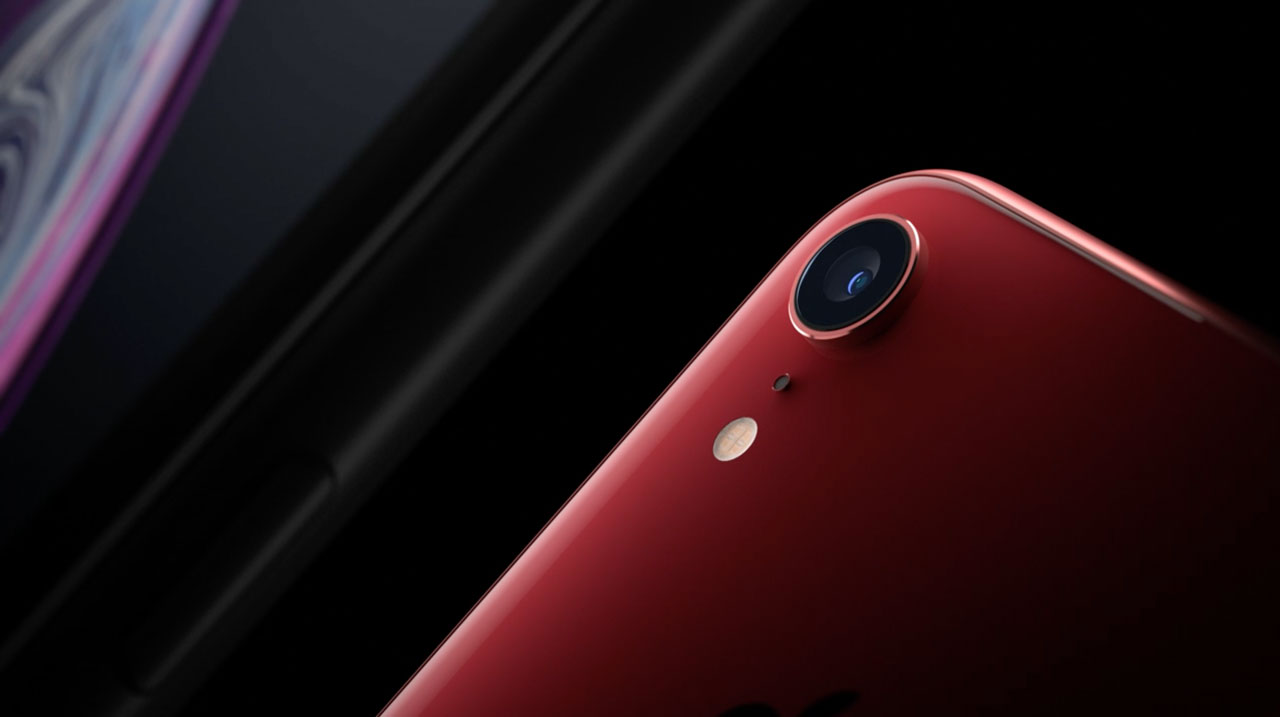 Apple has three new iPhones coming your way. The first two introduced at Apple's event today were iPhone Xs & Xs Max, with 5.8" and 6.5" Super Retina OLED displays, respectively.
The new iPhones incorporate a A12 bionic chip with Next-generation Neural engine and improved battery life and improved battery life.
As introduced with iPhone X, the dual cameras bring "prime" lenses to a smartphone: two 12MP (megapixel) cameras for either f2.4 telephoto (distance) or f1.8 wide-angle shots. The telephoto includes 2x optical zoom and optical image stabilization. The wide angle features a faster sensor and optical image stabilization.
And, the phones includes a Quad-LED True Tone Flash unit with flicker-detect sensor.
The front-facing camera features TrueDepth Advanced FaceID camera with 1080p/60fps video resolution and Video stabilization.
iPhone also takes better pictures with Smart HDR that captures more frames (a total of seven) to combine overexposed shadow areas, underexposed bright areas, and several mid-range exposures to render beautiful High Dynamic Range images with details that would be lost in single frames.
Apple boasted the camera's portrait mode and often mentioned the term "bokeh" (from the Japanese "boke") which refers to the areas of an image that may not be in focus (often intended to be), therefore producing an aesthetic quality that is much different than an image in full focus.
One of the best new features is a new slider in the photo edit section that allows you to adjust depth of field, so, users can set how much focus they want throughout the image even after the shot was taken.
Other features include Dual SIM capability (for two phone numbers or two service plans, DSDS (Dual Sim Dual Standby) and eSIM technology. And, for the first time the iPhone Xs and Xs Max will offer up to 512GB storage.
The company also introduced the less expensive iPhone Xr that comes in six different flavors with an LCD screen that goes edge-to-edge from top to bottom – what Apple calls a Liquid Retina display at 6.1" with 1.4 million pixels and 326 ppi.
The phone has a bigger screen in a smaller design, and, includes the Haptic Touch button on the side of the phone that lets users easily open the camera app.
What do the new Apple iPhones sell for? The new phones start at $749 for the "Xr" model with 64GB storage — here's a breakdown.
iPhone Xr
64GB, 128GB, 256GB
starting at $749
iPhone Xs
64GB, 256GB, 512GB
starting at $999
iPhone Xs Max
64GB, 256GB, 512GB
starting at $1099
Previous models will see a price drop. The iPhone 8 starts at $599 and the iPhone 7 at $449.
The iPhone Xs and Xs Max will release on Oct. 19. iPhone Xr will be available Oct. 26. iOS12 will be released on Sept. 17, 2018.