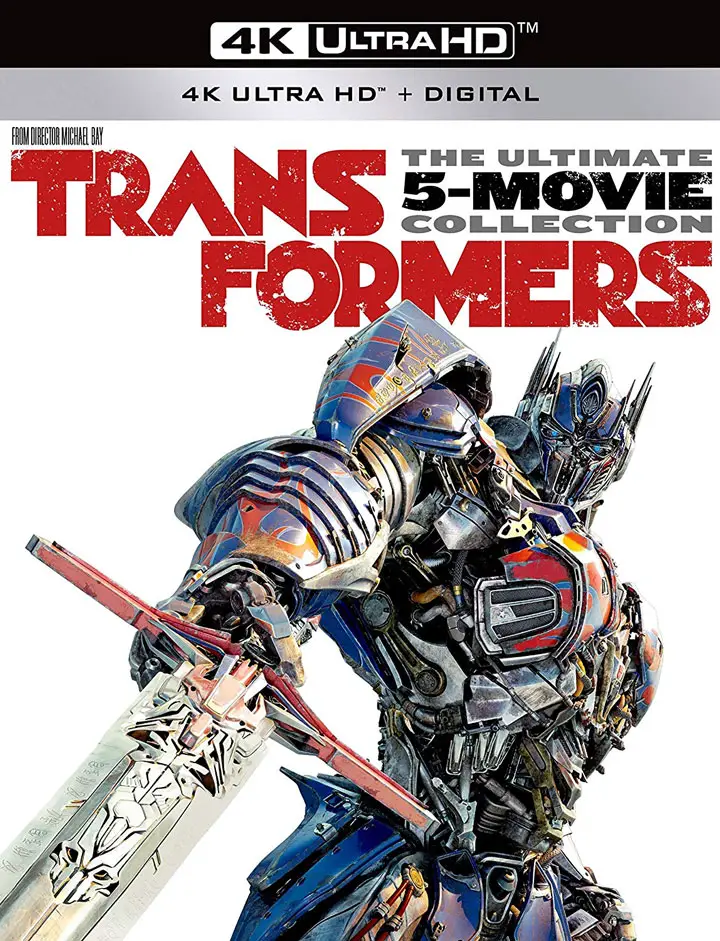 Among the upcoming 4k Blu-ray releases is the recently announced Transformers: The Ultimate Five Movie Collection hitting stores on Nov. 6, 2018. The 10-disc set from Paramount includes 5 Ultra HD Blu-rays and 5 standard Blu-rays with previously-released bonus features.
The collection presents Transformers, Transformers: Age of Extinction, Transformers: Dark of the Moon, Transformers: Revenge of the Fallen, and Transformers: The Last Knight all in 2160p resolution with High Dynamic Range (HDR) color.
English audio is provided in immersive Dolby Atmos as well as Dolby TrueHD 7.1 multi-channel surround sound. And, Digital 4k copies of the movies can be redeemed with provided codes.
With an original list price of $83.99, the Transformers: The Ultimate Five Movie Collection collection is priced $49.96 on Amazon.