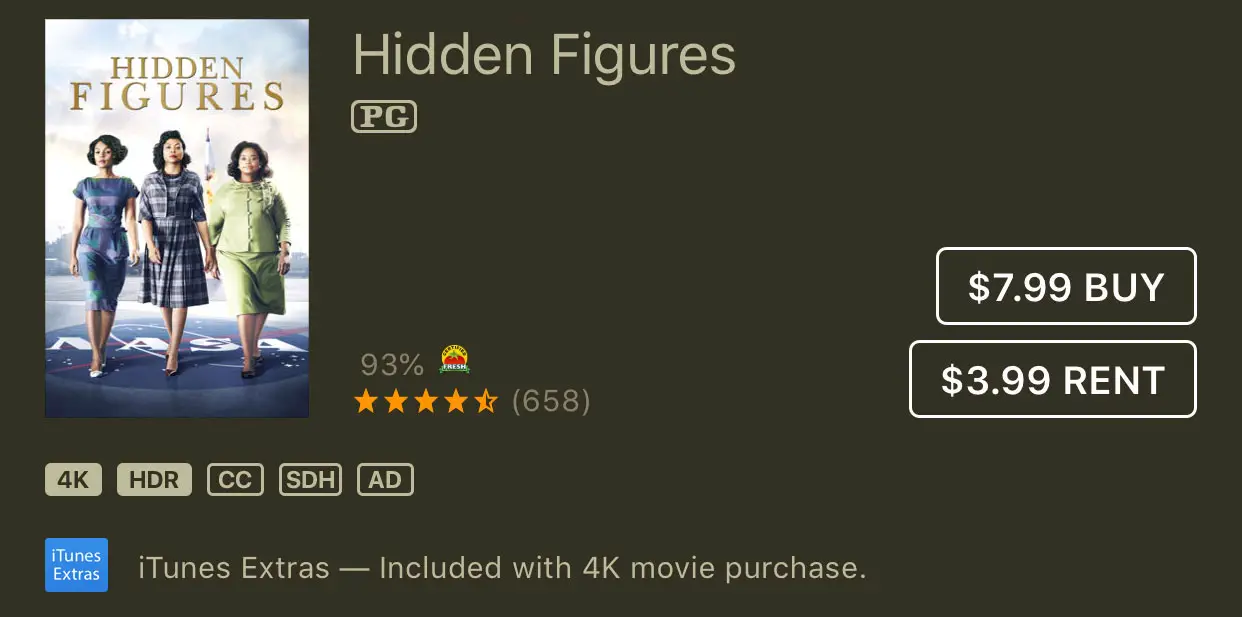 3-time Oscar-nominated film Hidden Figures is available today only in Digital 4k for $7.99 from iTunes. The 4k format also features HDR (High Dynamic Range) for increased color depth on 4k/HDR TVs. The iTunes digital movie also features Dolby Digital Plus 7.1 audio, a rarity for Apple's library where most titles only have 5.1 channel soundtracks.
Also Read: Apple TV 4K owners will get Dolby Atmos free upgrades
The digital purchase of Hidden Figures includes iTunes Extras with deleted scenes, commentary, and making-of the film featurettes. This title is normally priced $14.99 HD/4k.
Apple is a Movies Anywhere partner so the purchased title should end up on a buyer's other platforms such as Vudu, Google Play, and Amazon Video.