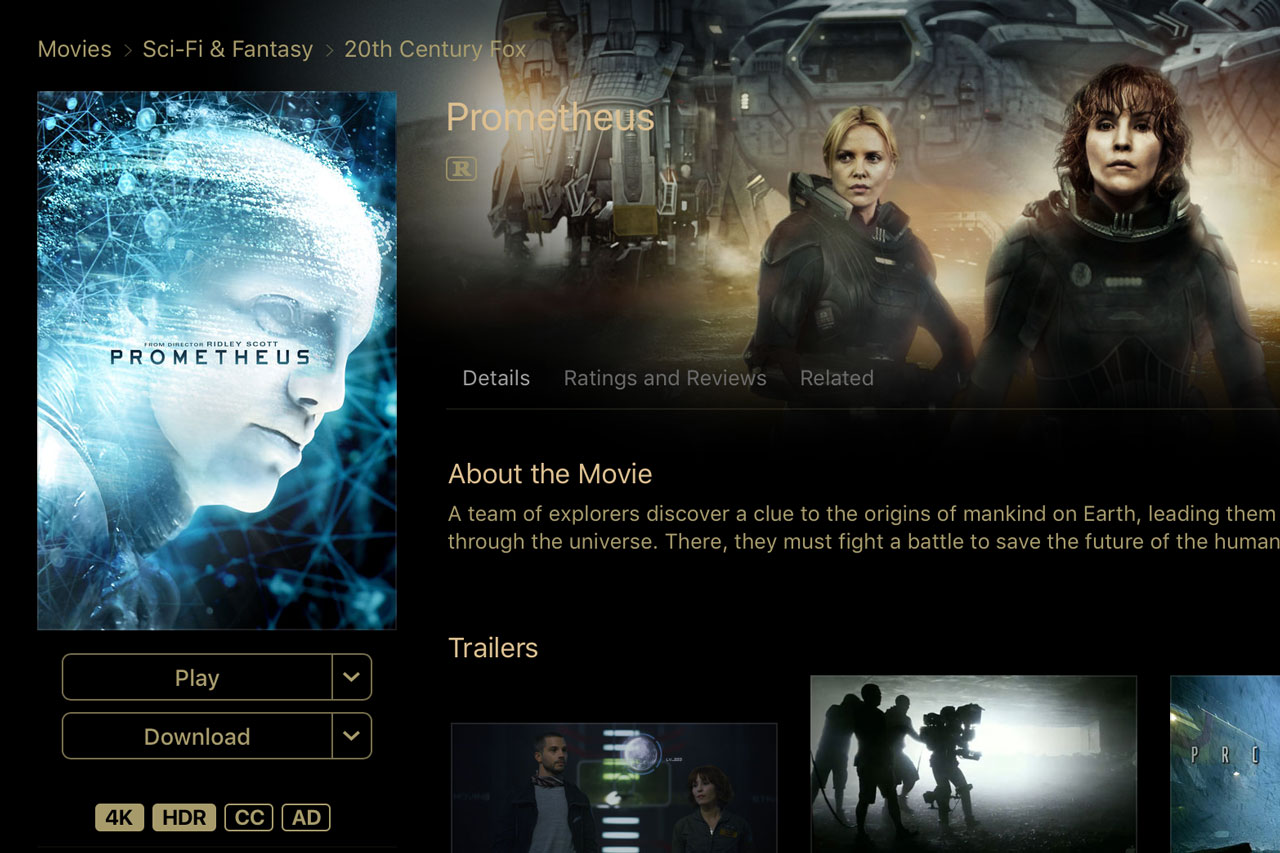 This is one movie that's worth owning in 4k. Ridley Scott's Prometheus (2012) was Oscar-nominated for Best Visual Effects and is stunning in almost any video resolution. The film features the work of cinematographer Dariusz Wolski (The Martian, Crimson Tide) and under the direction of Scott is pure candy for the eyes.
Today only on Apple iTunes Prometheus is $4.99 in 4k and features HDR10 (High Dynamic Range) deep color. Apple is a Movies Anywhere partner so the purchased title should end up on a buyer's other platforms such as Vudu, Google Play, and Amazon Video.
However, because Apple automatically upgrades any HD-quality movie to 4k (as long as 4k is available), this movie may already show up as 4k/HDR10 in iTunes. And, it doesn't mean other services upgrade the title to 4k as well. The free upgrade to 4k from Apple might not transfer to other services if either: A. the title is not available in 4k, or, B. it just won't transfer as 4k (UHD). For example, Vudu doesn't offer Prometheus in 4k and neither does Google Play.
Nevertheless, it's a great deal and includes iTunes Extras such as making of the film featurettes, casting, costuming, and more.