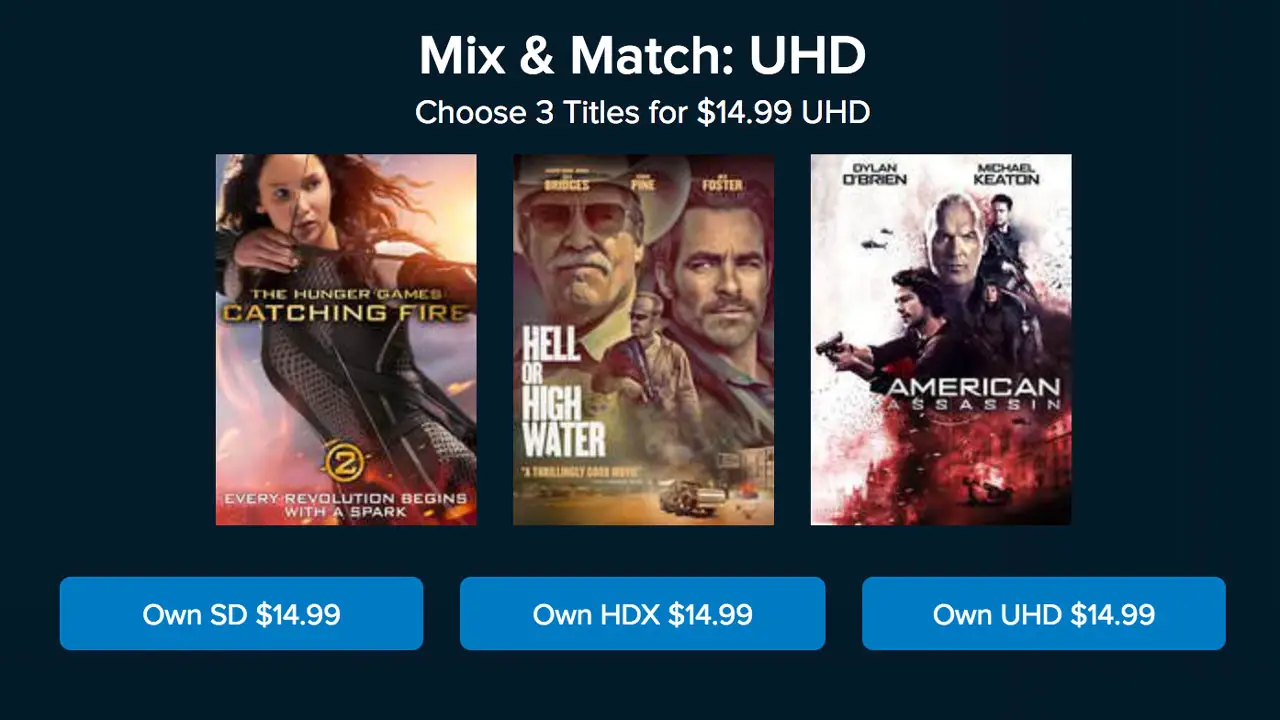 Digital movies in 4k (UHD) can be expensive. Some services, like Fandando and Google Play, still sell certain titles for a whopping $29.99. But for the most part newer titles are priced between $19.99 and $24.99 in UHD, and sales can get you a 4k movie for as low as $5 (we let you know when we find a 4k movie for $4.99).
Right now, however, might be a great time to grab three 4k movies for just $14.99 (plus tax). Walmart's Vudu has a sale going on with select titles in a "Mix & Max: UHD" promotion.
There are about twenty movies to choose from including blockbusters such as Hacksaw Ridge, The Hunger Games: Catching Fire, and Now You See Me 2.
They've also got quite a few action films like The Hitman's Bodyguard, John Wick Chapter 2, Hell or High Water, and The Expendables.
Vudu is a partner with Movies Anywhere and UltraViolet, so your purchased movies should show up on other platforms such as iTunes, Google Play, and Amazon. And, they should be available in 4k/HDR as long as the service supports the formats.
Jump over to Vudu to check out their "Mix & Max: UHD" sale.