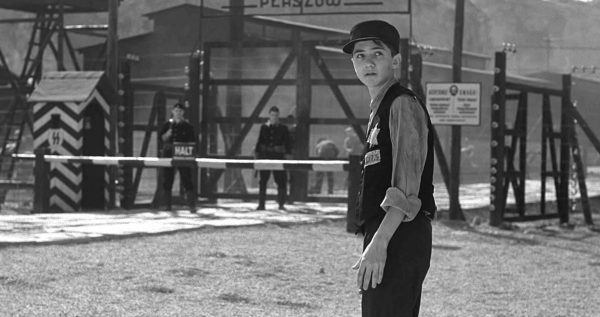 Steven Spielberg's 7x Oscar-winning film Schindler's List has been remastered for release in 4k, Dolby Cinema, and Dolby Atmos in theaters and subsequently in 4k with Dolby Vision and Dolby Atmos to home media formats.
In addition, John Williams' Oscar-winning film score will include never-before-heard material on the re-released soundtrack from La-La Land Records.
The film will be available for limited viewing in theaters on Dec. 7, and will also be screened free for students at select schools in North America on Dec. 4 and 5. (See a list of top 20 markets below.)
The remastering of Schindler's List comes as the film reaches the 25th anniversary of its theatrical premiere in 1993
"The true stories of the magnitude and tragedy of the Holocaust are ones that must never be forgotten, and the film's lessons about the critical importance of countering hatred continue to reverberate today," said Spielberg.
"We are proud to bring the remastered Schindler's List, one of the most important movies of the 20th century, to a new generation of filmgoers," said Ron Meyer, Vice Chairman of NBCUniversal
Top-20 markets that will host the special Schindler's List school screenings include those in Phoenix, AZ; Los Angeles, CA; Sacramento, CA; San Francisco-Oakland-San Jose, CA; Denver, CO; Miami-Ft. Lauderdale, FL; Orlando, FL; Tampa-St. Petersburg, FL; Chicago, IL; Boston, MA; Cleveland, OH; New York City, NY; Philadelphia, PA; Dallas-Ft. Worth, TX; Washington, DC; Atlanta, GA; Houston, TX; Detroit, MI; Minneapolis-St. Paul, MN; and Seattle, WA.  Additional markets will be announced soon.