Season 8 of AMC's The Walking Dead will release to Blu-ray and DVD on Tuesday, August 21. The 16-episode season, already available to purchase in digital formats, will arrive in several different Blu-ray retail editions. Here's a look at all those editions, where to buy, and how much each of them cost.
'The Walking Dead Season 8' Blu-ray Common Edition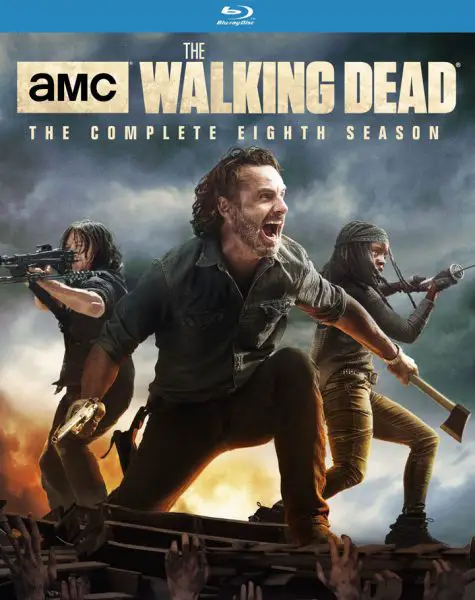 Officially titled The Walking Dead: The Complete Eighth Season, the 5-disc edition from Lionsgate Home Entertainment are presented in 1080p at 1.78:1 (16×9) aspect ratio with a Dolby TrueHD 7.1 soundtrack in English and Dolby Digital 2.0 in French. Bonus features include three featurettes and audio commentary on several episodes (see below for details).
Right now, common editions of The Walking Dead Season 8 can be purchased from Amazon for $39.96 (which is a great price considering the list price is $80.99). Target is selling the standard edition for a few bucks more at $42.99, and Walmart also has it priced $39.96. Other retailers include Barnes & Noble where S8 is $58.75, and Fry's Electronics has it for $56.99.
Best Buy Lenticular Edition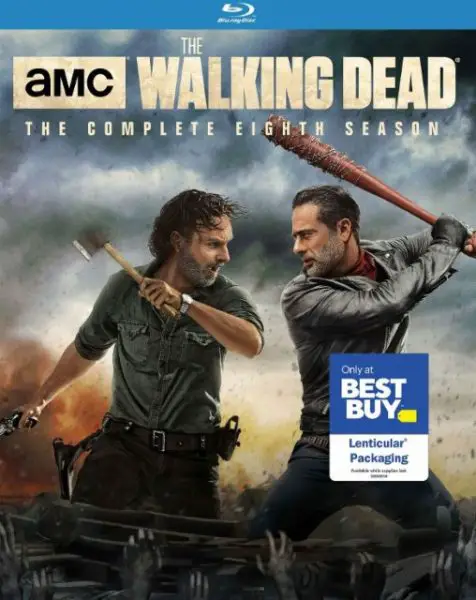 Best Buy doesn't have the standard edition currently listed on their website, but they do have a special Lenticular Edition (pictured above) that is priced $39.99. The price reflects a $20 discount off their "Was" price of $59.99.
Target SteelBook Edition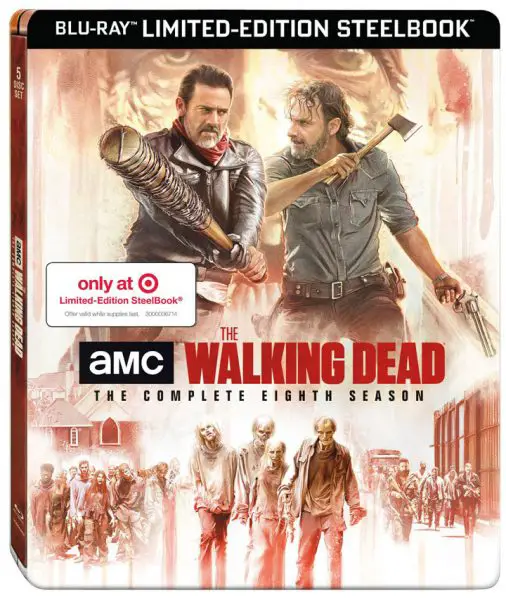 Target is selling The Walking Dead Season 8 for $42.99 (they don't provide a list or regular price for the edition), but they have also gone all-out with an exclusive Limited Edition SteelBook (stealing some thunder from Best Buy) with custom artwork. The Limited Edition is priced $42.99.
Walmart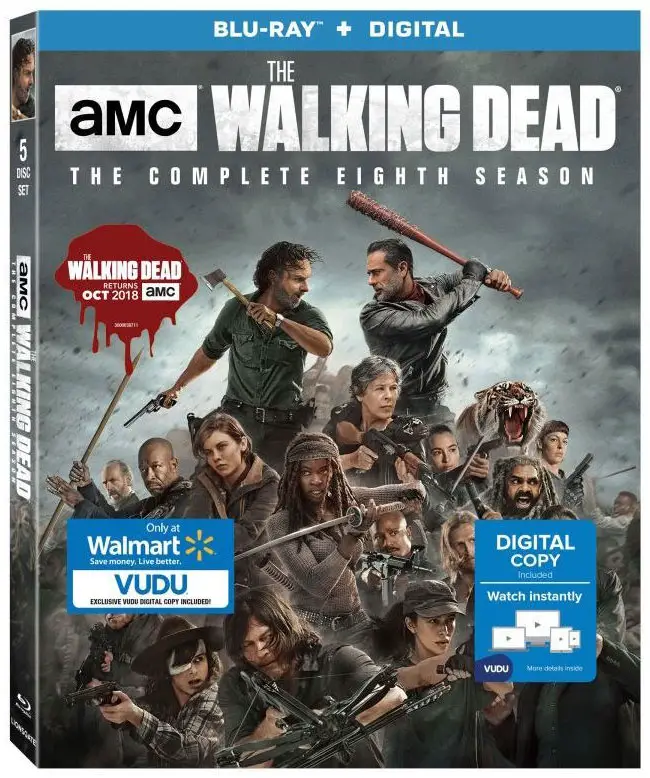 Walmart supposedly has an exclusive edition that includes digital copies of the season with Vudu, but good luck finding it on their website. We thought maybe they would have a special "Disc & Digital" offer on Vudu, but nothing so far. Anyway, there's a photo floating around of what that edition would look like above. If anyone's got some info please let us know in the comments below. Walmart has The Walking Dead Season 8 priced $39.96.
'The Walking Dead Season 8' Special Features
"Carl Grimes: Leaving a Legacy"
"In Memoriam"
"The Price of War"
Audio Commentary

Episode 803 Commentary: Executive Producer Scott Gimple and Writer Matt Negrete
Episode 804 Commentary: Executive Producer Scott Gimple and Director Dan Liu
Episode 816 Commentary: Executive Producer Scott Gimple and Writer Angela Kang