Getting tired of the same movies and shows on Netflix? Here's a look at some highlights and all the upcoming titles during the month of July, 2018.
On July 1st if you're a fan of CBS's Blue Bloods starring Donnie Wahlberg and Bridget Moynahan you'll be happy to know Season 8 has arrived with all 22 episodes from the past season. In addition, NCIS: Season 15, Hawaii Five-O: Season 8, Queens of Comedy: Season 2, and Madam Secretary: Season 4 are all now streaming on Netflix.
For movies, Oscar-winning family drama Finding Neverland (2004), comedy/romance The Princess Diaries, Oscar-nominated romantic drama Chocolat (2000), and the action film Van Helsing starring Hugh Jackman and Kate Beckinsale are all now on Netflix.
And, whether you've already seen Jurassic World: Fallen Kingdom or have yet gone to the theaters to check it out, it's a great time to watch Jurassic Park, Jurassic Park III and The Lost World: Jurassic Park, all available to stream on Netflix in HD.
New Movies & TV Shows on Netflix
July 1
Blue Bloods: Season 8
Bo Burnham: what.
Chocolat (2000)
Deceived
Finding Neverland
Get Smart
Happy Gilmore
Hawaii Five-O: Season 8
Interview with the Vampire
Journey to the Center of the Earth
Jurassic Park
Jurassic Park III
Madam Secretary: Season 4
Menace II Society
NCIS: Season 15
Pandorum
Penelope
Queens of Comedy: Season 2
Rica, Famosa, Latina: Seasons 1-4
Scooby-Doo
Scooby-Doo 2: Monsters Unleashed
Spanglish
Stealth
Swordfish
The Boondock Saints
The Lost World: Jurassic Park
The Princess Diaries
The Voices
Traitor
Troy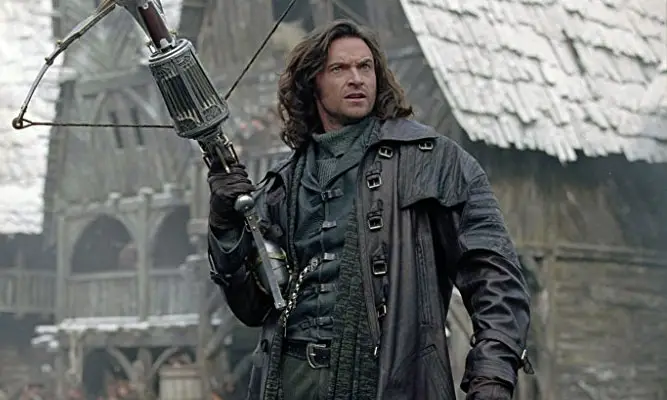 Van Helsing
We Own the Night
We the Marines
What We Started
July 2
Dance Academy: The Comeback
Good Witch: Season 4
Romina
The Sinner: Season 1
July 3
July 5
July 6
Anne with an E: Season 2
Comedians in Cars Getting Coffee: Season 10
First Team: Juventus: Part B
Free Rein: Season 2
Inside the World's Toughest Prisons: Season 2
Sacred Games
Samantha!
Somebody Feed Phil: The Second Course
The Fosters: Season 5
The Legacy of a Whitetail Deer Hunter
The Skin of The Wolf
White Fang
July 7
July 9
Lockup: Extended Stay: Collection 1
July 10
July 12
July 13
How It Ends
Jim Jefferies: This Is Me Now
Kevin Hart: Let Me Explain
Sugar Rush
The Epic Tales of Captain Underpants
July 15
Bonusfamiljen: Season 2
Going for Gold
The Joel McHale Show with Joel McHale: Part 2
July 20
Amazing Interiors
Dark Tourist
Deep Undercover: Collection 3
Duck Duck Goose
Father of the Year
Fix It and Finish It
Home: Adventures with Tip & Oh: Season 4
Jimmy: The True Story of a True Idiot
Last Chance U: EMCC & Life After
Last Chance U: INDY: Part 1
Luna Petunia: Return to Amazia: Season 2
July 22
July 24
The Warning
Iliza Shlesinger: Elder Millennial
July 27
Cupcake & Dino – General Services
Extinction
Orange Is the New Black: Season 6
Roman Empire: Reign of Blood: Master of Rome
The Bleeding Edge
The Worst Witch: Season 2
Welcome to the Family
July 28
Shameless: Season 8
The Company Men
July 29
Her
Sofia the First: Season 4
July 30
A Very Secret Service: Season 2
July 31
Terrace House: Opening New Doors: Part 3
Also Read: Netflix Movies & TV Shows Launching in June, 2018