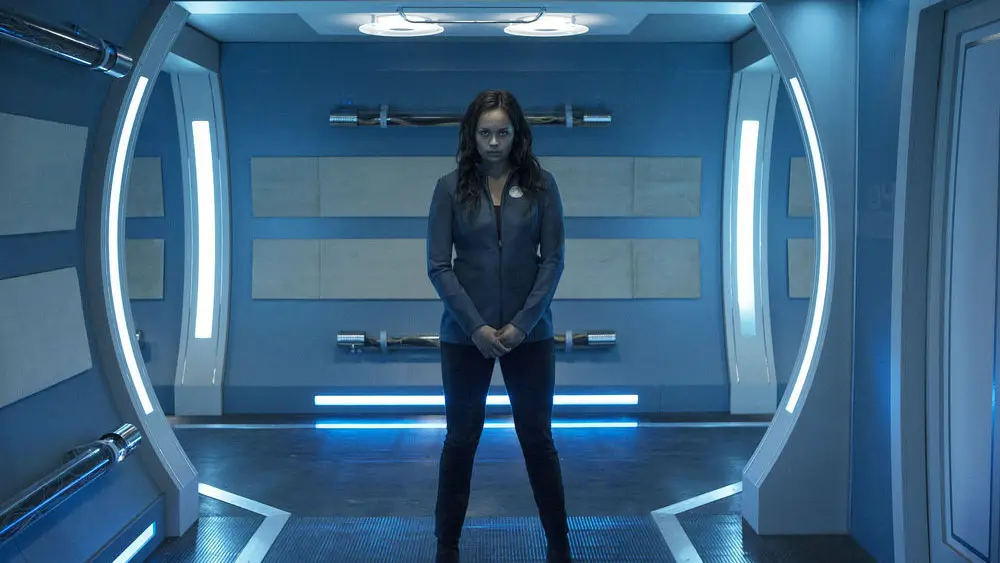 Amazon's Original Series The Expanse has been picked up by Amazon Studios, CEO Jeff Bezos announced last night at the National Space Society's International Space Development Conference in Los Angeles.
The SyFi series, produced and financed by Alcon Entertainment, had been cancelled just about ten days ago by the network to the surprise of many fans of the show. The series has a 90% critic rating and 96% audience score on Rotten Tomatoes.
"We are deeply grateful that Jeff Bezos, Jen Salke, and their team at Amazon have shown such faith in our show," said Alcon Entertainment Co-Founders and Co-CEOs Andrew Kosove and Broderick Johnson in a press release.
In Canada, The Expanse is distributed by Space and in New Zealand by Sky TV. In Germany, Belgium, Singapore, and the Netherlands the show is distributed by Netflix VOD. The deal makes perfect sense for Amazon Studios as SyFy is not tied to any streaming deals for The Expanse domestically. Amazon Studios has streaming rights to the first three seasons of the show.
Also Read: SyFy Offers First Look at Upcoming Series 'Deadly Class'
The Expanse so far consists of 36 episodes: 10 in the first season and 13 in both Season Two and Season Three. The third season is half way through and will air Episode 8 titled "It Reaches Out" on May 30th.
News of Amazon's interest in The Expanse was revealed last Tuesday, as Bezos had been interested in getting the show back after the series went to NBCUniversal-owned Syfy.
Source: The Hollywood Reporter