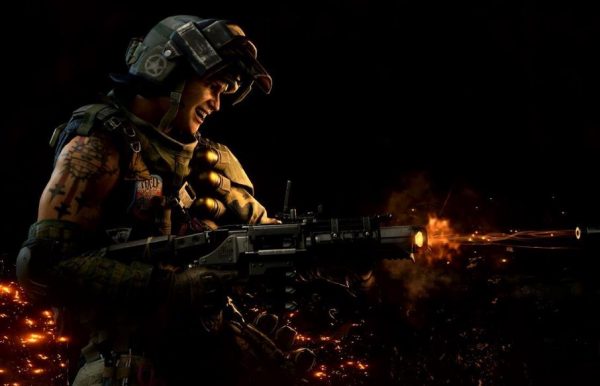 There's a big difference between something you want to do and something you have to do. The latter isn't necessarily bad, but you can always tell when something is the former because the person who worked on it wants you to be as excited about it as they are.
In that sense, Call of Duty: Black Ops 4 feels like the first Call of Duty in years that was worked on by developers who couldn't wait to tell people about it.
For years, the Call of Duty franchise has rested on its laurels. That's not to say that developers haven't tried to do new things with the series over the years, but rather that the goal of most modern Call of Duty games has seemingly been to maintain a certain level of status quo. Even Call of Duty: WWII was subtly presented as a kind of return to form for the franchise. It was a game that was seemingly intended to excite people who remember the "good old days" of the franchise.
The problem with going back to the good old days is that most of those good old days were kickstarted by people trying to do something new and exciting. The original Call of Duty was created by many people who worked on the brilliant World War II shooter Medal of Honor: Allied Assault. They wanted to prove that gamers who thought they'd seen the series best hadn't seen anything yet.
Also Read: 5 Features the Next Xbox Needs to Have to Beat PlayStation 5
Black Ops 4 returns to that idea, albeit in a way that upsetting some people. The biggest "change" the game introduces is the lack of a traditional single-player mode. Already, that alteration has people "threatening" to not pre-order the game or cancel their pre-order. On top of that, Black Ops 4's addition of a Battle Royale mode has others denouncing the title for cheaply embracing popular trends.
None of that matters, though. Not really. The reason that Black Ops 4 doesn't have a single-player mode is that it turns out the vast majority of people who play Call of Duty games don't finish the campaigns. Besides, it's become increasingly clear that the Call of Duty development teams – especially the Black Ops team – haven't really been passionate about the game's campaigns for years now. As for the Battle Royale mode, it's hard to imagine why anyone would balk at such additional content when it's just a cherry on top of the rest of the experience.
Besides, it's the rest of that experience that makes Black Ops 4 so exciting. For the first time in years, the developers of a Call of Duty game are trying to make genuine changes to Call of Duty's multiplayer modes while retaining the core appeal of the franchise. By borrowing from games like Rainbow Six: Siege and Overwatch to incorporate more team play elements, the developers of Black Ops 4 are seemingly trying to prove that they are not behind on the times and are capable of executing modern trends better than anyone. Even the game's zombie mode utilizes a time travel concept that is forcing the team to be creative and veer from the comfort of familiarity.
Maybe it's time that "hardcore" Call of Duty fans pay Black Ops 4 the same courtesy. For years, the Call of Duty series has remained successful by appealing to a group of people who were always going to buy it. Black Ops 4 feels like it's trying to appeal to the rest of us.