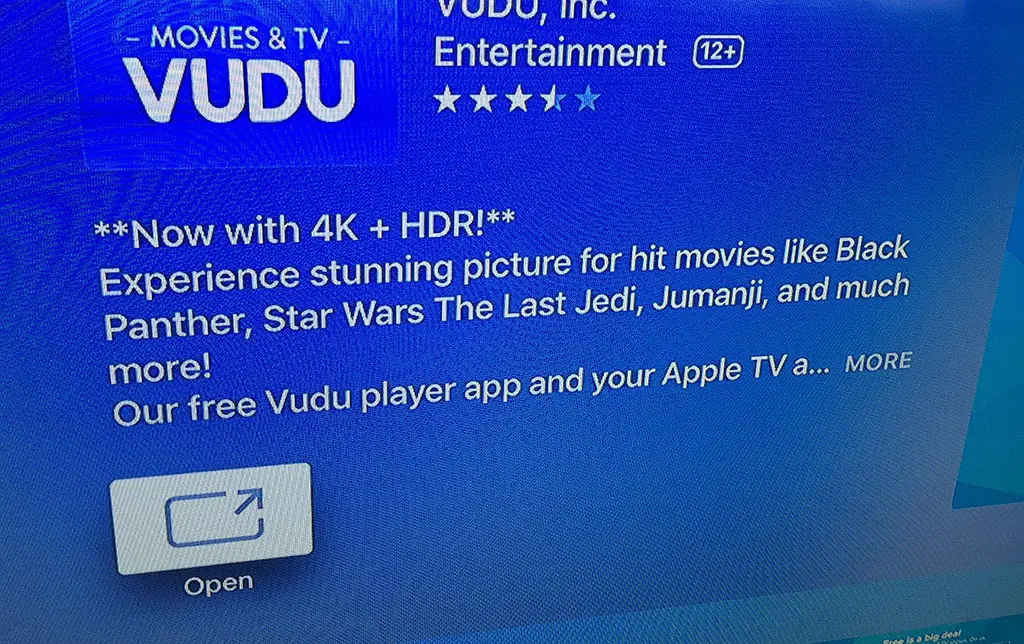 The latest compatible device with Vudu UHD/HDR titles is Apple TV 4k, and with the tvOS app update comes the ability to watch movies like Star Wars: The Last Jedi that were previously unavailable in 4k from Apple TV.
When Apple TV launched with 4k support last fall Disney was missing from the list of content partners that included Fox, Warner Bros. and Sony among others who would provide iTunes with 4k resolution titles. (The company has also lagged behind offering titles on Ultra HD Blu-ray, so it's no surprise.)
Now, movies such as 'The Last Jedi' and Disney/Pixar's Coco can be watched in 4k/HDR through Apple TV, as Vudu sells those movies with support for both Dolby Vision and HDR10 color specifications.
However, from what we've tested only Dolby Vision seems to work on ATV4K — not HDR10. And, since Apple TV 4k only supports the latest Dolby Vision version movies on Vudu with older profiles like Guardians of the Galaxy will drop down to HD quality. Vudu will hopefully update those titles soon.
Apple is still far behind in audio formats though. Just about all their digital titles are only offered in Dolby Digital (not even Dolby Digital Plus) which, for some, seems so disappointing given the longevity of Apple's iTunes product and success of Apple Music. Aren't they supposed to audio experts?
So, athough 'The Last Jedi' and Coco can be heard in Dolby Atmos from Vudu on supporting audio systems the best you'll get on ATV4K is Dolby Digital.
To watch Disney and other movies on Apple TV 4k you need a 4k TV with or without HDR. When you use the app though be sure to set the default playback quality to UHD otherwise you may only see HD.