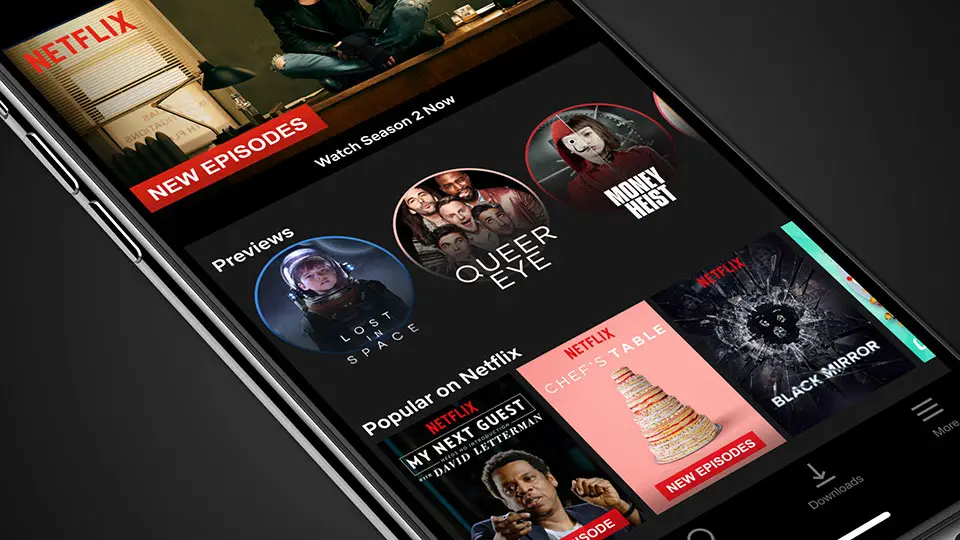 Netflix updated its app yesterday for Apple iOS mobile devices with a vertical style 30-second preview window for TV shows and movies.
The quick previews help users "discover new content more quickly" and don't require a user to turn their phone into horizontal position. And, the video previews are presented in a slideshow format enabling users to  play or add to a list.
"Mobile previews present members with a fun, simple, and easy way to learn about all the new content on Netflix," said the company in their media center.
The new format (seen in the picture above from Netflix) is being rolled out for Apple first, although an app update on an iPhone 6s this morning didn't show the new interface.
Netflix also updated its app yesterday for Android devices, but the feature is not yet available. The company says Android support is "coming soon."