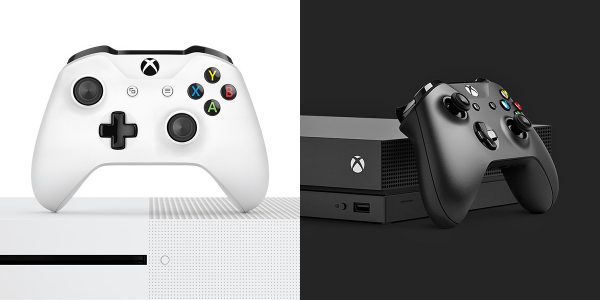 Recently, a significant piece of news slipped under the radar of many gamers.
Microsoft representatives stated during a pre-Game Developers Conference showcase that they are planning to grow beyond the Xbox in regards to their gaming interests. What that means has stirred up a bit of a debate. Optimistic people are saying that Microsoft might actually start developing games for Nintendo and Sony. Pessimistic Microsoft fans are convinced that Microsoft is ready to abandon the Xbox even though Microsoft made it clear that is not the case.
The real answer seems to lie somewhere in the middle. When explaining what growing beyond the Xbox meant, Microsoft representatives noted that a game like Minecraft that is owned by almost 200 million people is considered to be a Microsoft game because they own the Minecraft development studio. That being the case, Microsoft views those almost 200 million Minecraft owners as Microsoft gamers. Similarly, they consider everyone who plays Sea of Thieves on PC rather than Xbox to still be Xbox gamers.
The gist of their message seems to be that Microsoft no longer believes that a game has to be developed for, sold to, and played on an Xbox in order to be considered a success by Microsoft's gaming division. That could mean that Microsoft may be preparing to start acquiring game studios.
That might sound like a leap, but it's really not. Sources close to Microsoft have reported to IGN and other outlets that Microsoft has been considering purchasing game studios in order to bolster their gaming business. Studio names like Valve and Bluehole (developers of PlayerUnknown's Battlegrounds) were tossed around as candidates. Now, that may be loose talk, but it seems like a "where there's smoke, there's fire" kind of situation.
There are other signs. First off, Microsoft mentioned that they love to think of Minecraft as a Microsoft title even though it is on many platforms is a window into their mentality. They're not opposed to letting a studio they own develop for other consoles as long as they get a piece of the action. Perhaps the Xbox One's recent lack of exclusive titles and how that has impacted the console's success has taught Microsoft the value of producing hit games.
Speaking of which, Sony has stated that they plan on refocusing their investments and efforts into first party titles. You'd almost think they're trying to protect studios from a possible buying wave.
Microsoft has long spoken about thinking past things like "console generations" and other such traditions. It would certainly not be unheard of for a company their size to pursue the possibility of purchasing certain properties and studios – EA and Disney certainly do it all the time – but it does feel like Microsoft may be preparing us for a world in which Microsoft owned games are available on multiple devices.
While that might not immediately translate into Halo being available for PlayStation 4 – Microsoft does want to make sure there are reasons to buy the Xbox – it might mean that they might start purchasing studios whose games will be available for several devices…while most of the profits go back to Microsoft.