In case you haven't heard, The Force will soon be in 4K.
After a digital release on March 13, Star Wars: The Last Jedi (which is still playing in plenty of theaters) will see a physical media release on DVD, Blu-ray, and – here's the kicker – 4K Blu-ray on March 27. What's not clear right now is whether the 4K version will be available digitally during those two weeks before the disc releases, but either way, it's a noteworthy home video milestone: This will be the first ever Ultra HD release for a Star Wars film.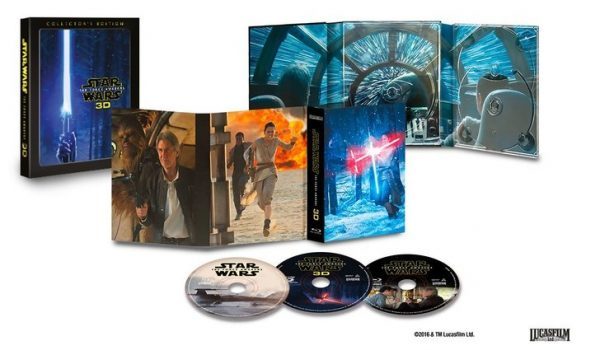 With 4K disc versions of Coco recently hitting store shelves and now Star Wars: The Last Jedi, Disney is signaling it's now ready to embrace the Ultra HD format. But does this mean the rest of the Star Wars films will soon be re-released in 4K? Well, if by "soon" you mean 2018, or even 2019, no, that's highly unlikely. As I advised almost exactly one year ago, extreme patience is needed when talking about Star Wars in 4K. The home video history of the franchise offers plenty of evidence when wondering how long it might take.
Let's rewind a bit…
It was a decade ago, February 2008, when Toshiba announced it would stop the development of HD DVD players, thus handing victory in the high-def optical disc war to Blu-ray. But despite the clearing dust, it would still be a whopping 3.5 years (September 2011) before the Star Wars films would get their Blu-ray debut.
So, if history holds true, one might expect to see Episodes 1-7 on 4K in September 2019, right? No. With Episode 9, the last in the current trilogy, due out in December of next year, there's no way Disney would release the older films in a new format before the last installment hits theaters.
One of the previous obstacles was Fox owning the rights to the first six Star Wars films, but Disney took care of that with its recent buyout of 21st Century Fox, so, as long as the restoration process is indeed complete on all of the original films, I'd say the path is clear for a 2020 release of all the films in 4K.
Here's the scary part: For some of us old-timers, the ones who've already bought Star Wars on VHS, DVD, and Blu-ray, it could be the ultra-rare and highly embarrassing quadruple dip!
[amazon_link asins='B0784YGPNS,1524797111,B077T5MG5F,B0788FL36D' template='ProductGrid' store='API-user-hdr' marketplace='US' link_id='961416a0-167a-11e8-a9a0-1d5840ef2886′]