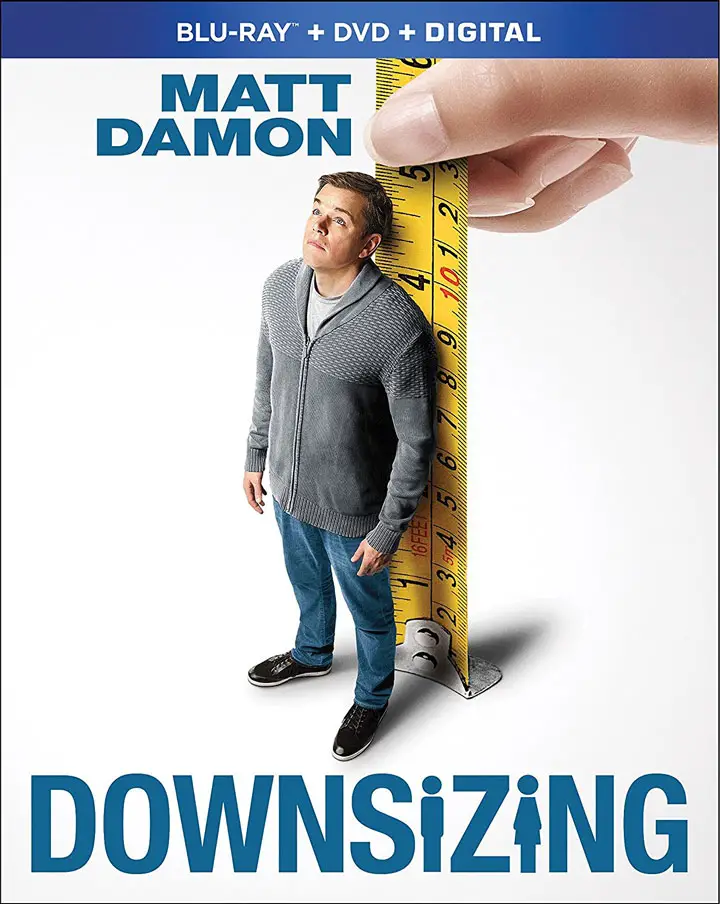 Paramount Pictures has announced the Blu-ray, 4k Blu-ray and Digital street date for Downsizing starring Matt Damon and Kristen Wiig. The film is scheduled for release to all home media formats (including digital which typically get's an earlier date) on Tuesday, March 20.
The Blu-ray editions of Downsizing include almost an hour of bonus content with six behind-the-scenes featurettes, which include a look at the production design and visual effects behind the miniaturized world of Leisureland.
On Blu-ray, the film is presented in 1080p while the Ultra HD Blu-ray provides four-times the pixels at 2160. The 4k Blu-ray edition also features High Dynamic Range color depth via HDR10.
The soundtrack to Downsizing on both Ultra HD Blu-ray and Blu-ray is provided in English 7.1 DTS-HD Master Audio as well as French, Portuguese, and Spanish 5.1 Dolby Digital. English Audio Description and English, English SDH, French, Portuguese and Spanish subtitles are also provided.
Downsizing is available to pre-order for $19.99 (Blu-ray).
Bonus Content:
Working with Alexander
The cast
A visual journey
A matter of perspective
That smile
A global concern
[amazon_link asins='B0785VLCFC,B077ZH9D78′ template='ProductGrid' store='API-user-hdr' marketplace='US' link_id='4d7a041c-085e-11e8-9ba9-f7fd4ca43687′]