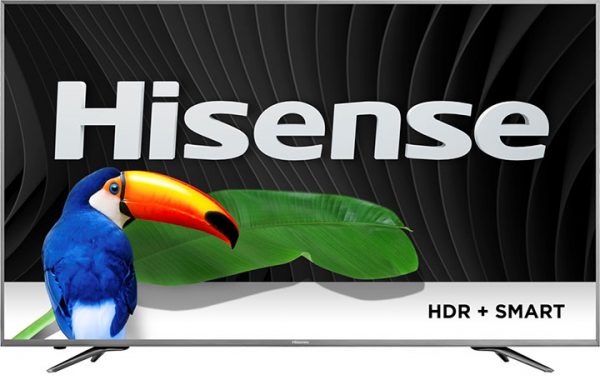 Hisense has announced select 2018 4K Smart TVs will feature Amazon Alexa integration for voice commands. Out of the box, Alexa voice commands will include turning the TV on and off, changing inputs, and controlling channel volume.
Hisense TV owners will also be able to connect Alexa to music services like iHeartRadio, Pandora, TuneIn and Amazon Music, and, use the feature to order groceries and gifts, connect to other smart home products to control air temperature, lighting, and control other IoT devices that support Alexa.
In addition to 2018 4k Smart TVs, Alexa will also be integrated into the $10k Hisense 100″ 4K Ultra HD Smart Laser TV that's lightweight and connects wirelessly to a base for clean wall installation.
"Hisense has a history of building Alexa integrations for smart home products. Now, with Alexa on select Hisense Smart TVs, they're bringing Alexa directly to customers' living rooms," said Steve Rabuchin, Vice President, Amazon Alexa.
"While content providers and other TV manufacturers tend to focus on quantity of content, Hisense recognizes that the future is all about simplicity, making it easy for consumers to find and watch their favorite content, play music, control their smart home and more," said Mark Viken, Hisense USA Vice President of Marketing.
Hisense will be displaying their new 4k Smart TVs at CES Las Vegas from Jan. 9-12, 2018.