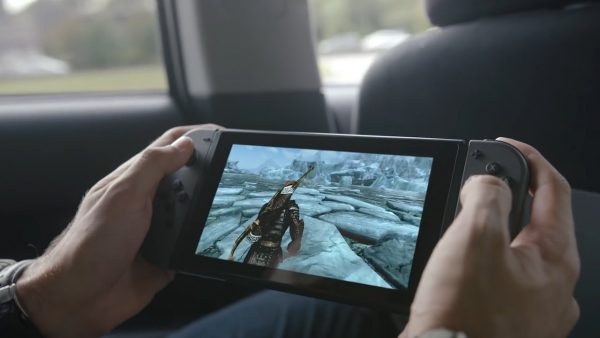 What a difference a year makes. 365 little days can change a lot of things in the world. We can all surely think of things that we felt the beginning of the year that perhaps aren't necessarily true anymore.
For example, I was convinced by February of 2017 that Sony would win the year without trouble.
What does it mean to win a year in video gaming? That differs from person to person. The most obvious metric is hardware and software sales. It's easy to pick a winner when you can point to two numbers and choose the one that is bigger. Generally speaking, though, picking a winner usually comes down to something…intangible. After all, there's a reason that the Academy Award for best picture doesn't go to the movie that made the most money.
By any metric, though, Sony appeared to have 2017 wrapped up fairly early on. The PlayStation 4 was well on the way to becoming one of the best-selling consoles ever, the PlayStation 4 Pro was generating buzz as a powerful alternative, and the PlayStation VR seemed poised to take over what VR market there is. On top of it all, the early release of such games as Nioh and Horizon Zero Dawn bolstered the PlayStation 4's already superb software library.
If you were to tell me that you think Sony should be declared the year's winner because of any of those reasons, I wouldn't think you are crazy. I would just think that you haven't played the Nintendo Switch.
This being the holiday season, the best way I can compare the Nintendo Switch and the PlayStation 4 is to say that the PS4 is the gift someone pulled from your wishlist and the Nintendo Switch was a surprise gift hidden behind the Christmass tree. The item from your wishlist is exactly what you wanted. You're happy to receive it because you know exactly what you're going to do with it. It is, however, something you expected. There's a limit to how much it can excite you.
The Switch was that hail mary of a present that someone took a chance on. It doesn't deliver exactly what you anticipated; it delivers something that you wanted that you didn't even know you wanted. Your time with it is a constant series of joyful discoveries.
Even from a tangible perspective, the Nintendo Switch's 2017 resume stacks up quite well against the PlayStation 4. Sales wise, the Nintendo Switch started its life as one of Nintendo's fastest selling consoles, and it hasn't lost steam since. In its first year, the Nintendo Switch will likely outsell the Nintendo Wii U. If Nintendo can keep them on store shelves – good luck – it could accomplish much more than that.
What's truly exciting about the Switch, though, is the culture that Nintendo is curating. Indie developers are realizing that Switch owners will wait to buy their games on the Switch just to take them everywhere. Major studios like Bethesda are showing that Nintendo's "underpowered" system is capable of surprising things. All of this has led to the Switch enjoying at least one must-have release every single month. Even the PlayStation 4's release schedule cooled as the year wore on.
The Switch is proving to be a breath of fresh air in a market that is becoming more and more predictable. It wins 2017 because it's the one system that has me very, very excited about 2018 and the future of gaming in general.
[amazon_link asins='B01MUAGZ49,B01LTHP2ZK,B075N7RDTM' template='ProductGrid' store='API-user-hdr' marketplace='US' link_id='19eacca5-d397-11e7-bc80-b561e780267c']