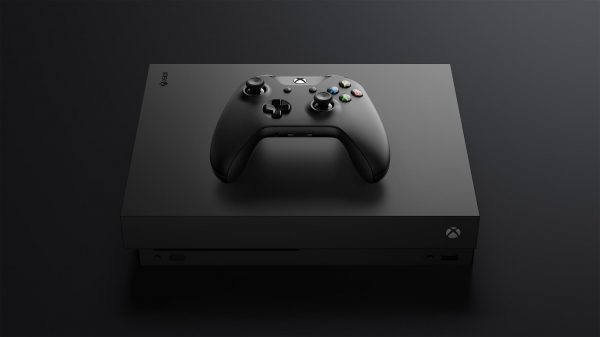 On November 7, Microsoft will release what they have described as the most powerful video game console ever made.
The Xbox One X is indeed just that. We could prove it by telling you about its 4K capabilities, processing power, and hardware upgrades, but there's no better way to appreciate just how powerful the console is than to take a look at some of the games that have been enhanced to take advantage of its capabilities.
If you're planning on picking up an Xbox One X on day one, make sure that you've got one of these four incredible looking games to go along with it.
Forza Motorsport 7
Microsoft's flagship racing franchise has long been arguably the best racing title on the market. Even if you put aside the franchise's massive collection of cars – Forza 7 sports a shocking 700+ vehicles -, various game modes, and exceptional mechanics, the series would arguably still be popular solely because developer Turn 10 keeps finding new ways to push Xbox platforms to their absolute limit.
That tradition of technological triumph continues with Forza Motorsport 7. This is one of the games that Microsoft used when showing off the capabilities of the Xbox One X platform, and it's pretty easy to see why. Everything from the cars to the courses sports a photo-realistic quality that will have you asking "How much better looking can these games get?"
While some unfortunate design decisions regarding microtransactions have darkened Forza 7's reputation, there's no denying that this is the one game that shows off the power of the Xbox One X better than any other.
Gears of War 4
There was a time when Gears of War was the premier name in third-person action. While that time has arguably passed, Gears of War 4 is still one of Xbox One's best exclusives and certainly one of the best looking games on the market.
This is the game you'll want to get if you're interested in a film-like experience that will immediately justify your 4K TV purchase. It's a shocking technical achievement that is best played on as big as a screen as your living room will allow and with the kind of speakers that make you a bad neighbor.
From what's been shown of the Xbox One X version of Gears of War 4, it may very well end up being the definitive way to experience this game.
The Witcher 3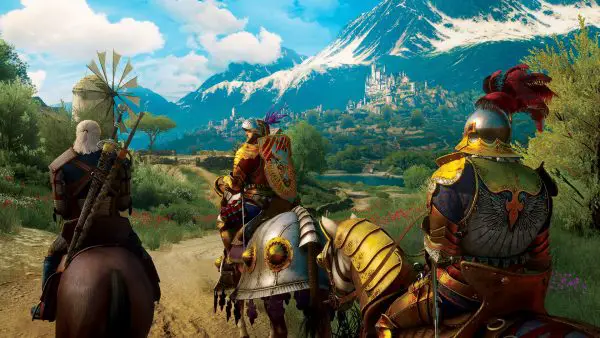 Years ago, we could only dream of a fantasy adventure that allows you to explore an intricate world filled with possibilities both great and small. Now, we don't have to dream. Now, we have The Witcher 3.
The Witcher 3 has been the subject of many "best game ever" discussions in recent years, but it's also been floated around a few "best-looking game ever" debates. Don't let its 2015 release date fool you. We still haven't seen many games that come close to matching The Witcher 3′s technical performance and fewer games that challenge its daunting level of details.
This is the kind of game that Xbox One X owners will turn to whenever they want to remind themselves just why they needed to have the most powerful console on the market.
Halo: The Master Chief Collection
This collection of classic Halo titles got off to what can most generously be described as a rocky start. Poor optimization and worse online matchmaking hindered what should have been one of the Xbox One's best titles.
Recently, however, developer 343 Industries has showcased what Master Chief Collection may look like on Xbox One X. While the fully remastered edition of this collection may not be available until next year, we must say that the Xbox One X build of the game looks like an entirely different project. It's clear that the 343 team are eager to undo the mistakes of the past via this gorgeous enhanced edition.
We know many Xbox One owners have turned their back on this troubled collection, but the Xbox One X is making a compelling argument for a return to the fight.