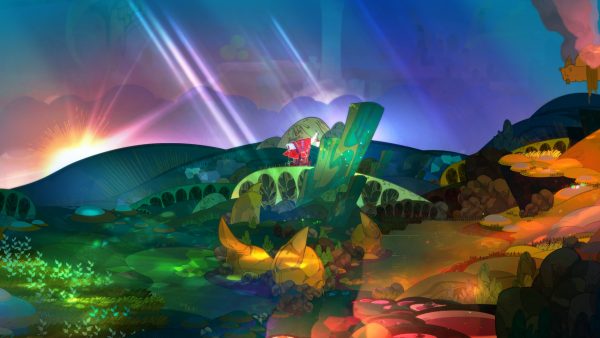 Given that 2017 has been one of the most bountiful years in recent gaming history, it's inevitable that some great titles are going to slip through the cracks.
While you're likely still making your way through the year's biggest and best games, make sure that you eventually make time for these true gems.
Thimbleweed Park
Thimbleweed Park is an old-school adventure game that is so good that it will appeal to people who could care less about this type of game.
Instead, Thimbleweed Park is for any gamer that loves genuinely funny dialog, great characters, and clever puzzles. The real star of the show, however, is the plot. Imagine if The X-Files and Twin Peaks did a crossover episode filled with surly clowns, weird technology, and bizarre murders. That's Thimbleweed Park's plot in a nutshell.
They don't make enough games like this anymore. Even if they did, Thimbleweed Park would stand tall above the rest.
Heat Signature
In Heat Signature, you're expected to invade a series of spaceships and take them over. How you actually do so is entirely up to you.
That's the beauty of Heat Signature. It allows everyone from action nuts to stealth fans to play through each level however they see fit. Regardless of how you choose to play, you'll find that Heat Signature is a surprisingly deep game that requires you to constantly be on your toes and think one move ahead.
Brilliant level design, genuinely clever mechanics, and tons of gameplay make Heat Signature one of 2017's very best titles.
Snake Pass
Earlier this year, throwback 3D platformer Yooka-Laylee disappointed many gamers with its design flaws and generally unenjoyable gameplay. The real shame is that the Yooka-Laylee's hype caused many 3D platformer fans to completely overlook Snake Pass.
Snake Pass is a 3D platformer game that requires you to control a snake. The gimmick is that you have to move the snake in a realistic fashion. That means that you'll need to master some pretty clever – and incredibly frustrating – analog controls if you're going to make it through the game's stages.
Even when the game becomes downright infuriating, Snake Pass' incredible levels and fascinating control scheme make 2017's most notable 3D platformer.
What Remains of Edith Finch
Anyone who considers themselves a fan of great stories needs to play What Remains of Edith Finch.
Edith Finch is a collection of tales that all involve the mysterious Finch family. There are times when the plot plays out like a horror title and other times when it's much closer to a romance. What Edith Finch really is, however, is a mystery that constantly surprises you with some new gameplay idea or plot twist.
While this game won't appeal to those who are looking for more action-heavy experiences, it's a must-play for anyone else.
Pyre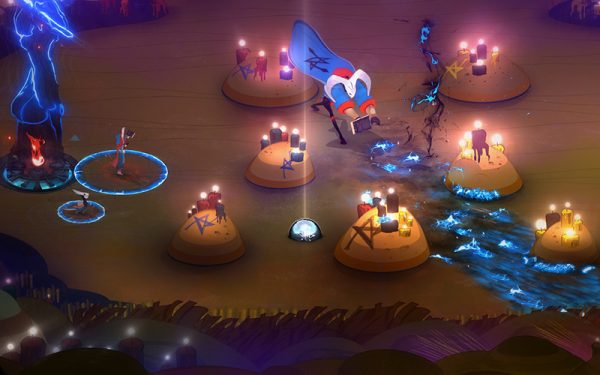 While there's about a 50% chance you're going to absolutely hate Pyre, it's still the kind of game that you simply must play.
Pyre is one part epic adventure, one part storybook narrative, and one part sports game. Evey halfway through the game, you'll struggle to really explain just what Pyre is if you're called upon to do so.
Ultimately, though, Pyre proves to be a gorgeous game with a branching story that changes based on nearly every major action you take. You won't be able to stop talking about this game, even if not all your words are kind.
SnipperClips
It was easy to overlook this strange game at the time of the Nintendo Switch's launch. Months later, though, it remains one of the console's most enjoyable titles.
SnipperClips is a puzzle game that requires paper players to cut pieces off one another in order to complete certain objectives. It's a whimsical game that will still make you yell at your friends when something goes wrong.
It's a shame the game is so short, but it's almost impossible to not enjoy SnipperClips.