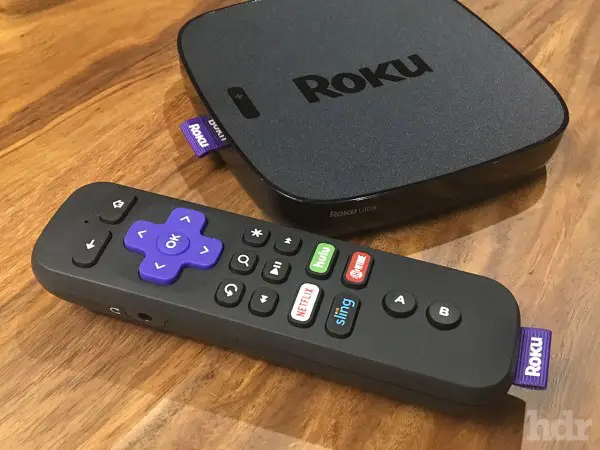 Roku is always adding new channels so we want to make sure you're aware of the latest additions. One of the most significant updates is The Roku Channel now offers hundreds of ad-supported movies with no log-in or fees required. The channel is currently being rolled out to different markets.
For sports, the Cowboys Now and Vikings Now channels feature exclusive game highlights, documentaries, and player interviews.
New movie and TV show channels on Roku include BBC America (authenticated), IFC (authenticated), Kung Foo TV, Western TV & Movie Classics, and DangerTV.
In news (but more gossip) both Page Six and the New York Post have their own channels.
New channels in the comedy and cartoon genre include Funny Or Die, Baby Boomer Cartoons, and LOL Flix.
And, the subscription-based channel Brown Sugar ($3.99 per mo.) streams a collection of black cinema titles.
New Channels on Roku
Free Channels
Baby Boomer Cartoons – Currently streaming classic cartoons, including Bugs Bunny & Friends, Superman, Popeye and many more.
Cowboys Now – The official Dallas Cowboys channel includes game highlights, documentaries, and player interviews from America's Team.
DangerTV – Calling all thrill seekers! Watch some of the most dangerous video around, from tornado chasers to bomb defusers to free diving with sharks.
Funny Or Die – Founded by Will Ferrell and Adam McKay, Funny or Die features hundreds of hilarious sketch comedy videos starring your favorite comedians.
Kung Fu TV – Watch Kung Fu movies featuring the legendary Bruce Lee, Jackie Chan, and others.
LOL Flix – Stream stand-up specials from hilarious comedians like Andrew Dice Clay, Louie Anderson, Rita Rudner and more.
New York Post – Breaking news stories, viral videos, and more.
Page Six – The authority on high society gossip, with daily videos on celebrity news, scandals, fashion and more.
Taste It – A collection of yummy food videos, with features from Epic Meal Time, Saveur, tpsy, One Pot Chef, and Telegraph.
The Roku Channel – hundreds of popular movies at no cost to you. No subscriptions. No fees. No logins required. Just great movies. Currently streaming titles like Legally Blonde, The Karate Kid, Talladega Nights and more.
Vikings Now – The official Minnesota Vikings channel to stream pre-game interviews, post-game highlights, and exclusive video.
Western TV & Movie Classics – A must-add for any fan of the old west, featuring titles like Bonanza, The Cisco Kid, The Lone Ranger, and plenty of movies.
Authenticated (by cable or satellite service)
BBC America – Stream your favorite BBC America shows like Orphan Black, Top Gear, and The Graham Norton Show.
GSN NOW – Game show lovers can enjoy classics like Card Sharks and Match Game, or newer titles like Emogenius and Jerry Springer's Baggage.
IFC – Stream cult comedies like Portlandia and Brockmire, and fan-favorite movies.
Subscription (monthly fees)
Brown Sugar ($3.99 per month) – Stream the largest collection of black cinema, with titles like Foxy Brown, The Mack, and Richard Pryor stand-up specials.
[insert_posts query_type="posts" num="2″ display_style="list-big"]