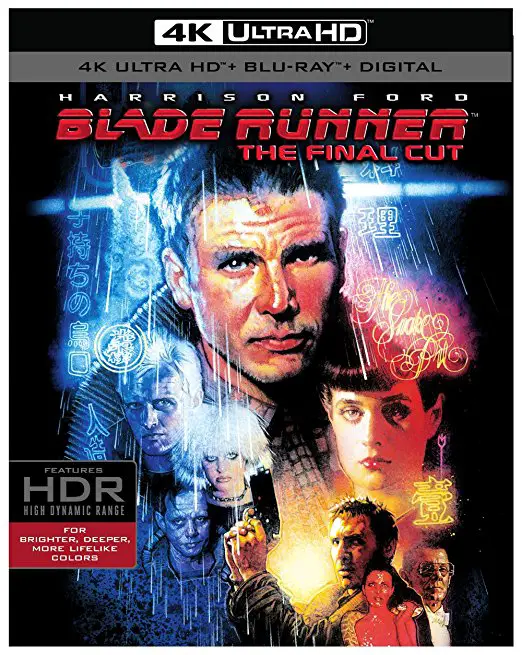 Amazon is currently out-of-stock of today's Ultra HD Blu-ray release of Blade Runner: The Final Cut. The new 4k edition from Warner Bros. Home Entertainment features enhanced color depth with High Dynamic Range (HDR) specifications, 2160p video resolution, and a Dolby Atmos soundtrack (more details on the release here).
This isn't the first time Amazon has sold out of a popular new Blu-ray title. Last month's release of the blockbuster Guardians of the Galaxy Vol. 2 was temporarily out of stock, as well as Disney's release of Doctor Strange and Rogue One: A Star Wars Story. Many point at Disney's relationship with Amazon as the major culprit for the supposed inventory problems, but seeing as Blade Runner: The Final Cut is a Warner Bros. title that logic doesn't seem to apply here.
It's probably just a temporary problem, but who would order something without a shipping date provided?
While you can still order Blade Runner: The Final Cut 4k Blu-ray from Amazon and it will be shipped when in stock, you might get it quicker from Best Buy who has copies readily available.