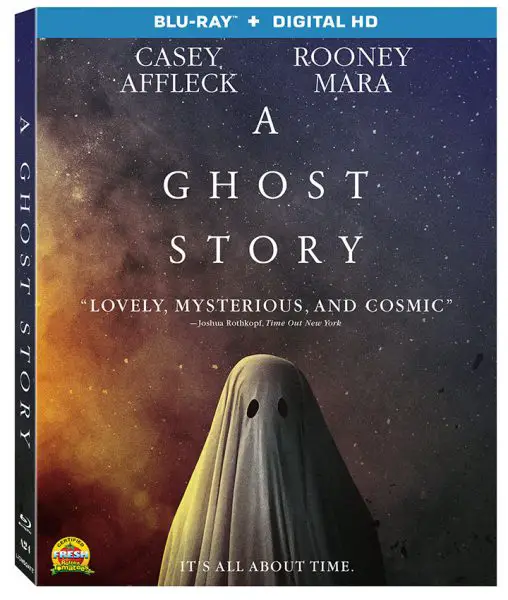 Lionsgate's fantasy drama A Ghost Story starring Casey Affleck and Rooney Mara is set to release on Blu-ray and DVD on October 3, 2017. The film, written and directed by David Lowery, is about a bereaved woman who's deceased husband attempts to connect with her.
The Blu-ray combo from Lionsgate includes a Digital HD copy that can be redeemed with UltraViolet platforms such as Vudu, and likely iTunes as with other Lionsgate titles. No DVD copy is included in this Blu-ray edition.
The 92-minute film will be accompanied by extra bonus material including audio commentary from Director David Lowery and others, two featurettes, and a deleted scene (see list of special features below).
Bonus Features:
Audio Commentary with Director David Lowery, Cinematographer Andrew Droz Palermo, Production Designer Jade Healy, and Composer Daniel Hart
"A Ghost Story and the Inevitable Passing of Time" Featurette
"A Composer's Story" Featurette
Deleted Scene
From Lionsgate:
Academy Award winner Casey Affleck and Rooney Mara star as a young couple who — after being separated by loss — discover an eternal connection and a love that is infinite.