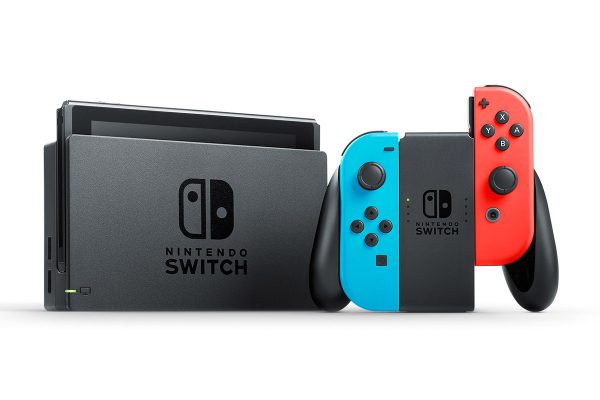 Some say that the appeal of the Nintendo Switch becomes immediately apparent the first time you take it out into the world and experience what it's like to play console games on the go. However, the appeal of the Nintendo Switch is actually obvious the moment you turn it on.
The Nintendo Switch doesn't make you go through a lengthy start-up process filled with network management, update downloads, and bandwidth checks. You boot it up, you make a profile, and you're greeted with a rather simple interface that doesn't contain anything more exciting than the ability to choose which game you're going to play.
When you see this start-up process, you realize that the Nintendo Switch is a device designed to play video games. That may sound rather obvious, but at a time when most devices that play video games are trying to become the centerpiece of your home entertainment system, playing a device that is almost entirely designed to just play video games is a simple pleasure that is far more enjoyable than it should be.
However, there comes a point when every Switch owner starts to wonder if the Switch does need to be more than just a video game device.
For some, it happens when they are playing their docked Nintendo Switch and realize they want to watch Netflix or catch the latest Game of Thrones. To do so, they need to switch to another console or device. Others are struck with this realization when they are playing their Switch and public and realize that they'll likely need to switch over to a phone or tablet to listen to music.
These may sound like trivial inconveniences – they mostly are – but we're guessing this rampant switching isn't what Nintendo had in mind when they were naming their console.
However, the Switch's purity does affect it in some more meaningful ways. The most notable instance of the device's painfully old-fashioned ways is the Switch's approach to voice chat. Chatting during a Switch game requires you to hook your smartphone and the Switch up to a connection device and then hook the device up to a headset. That means that the process requires the use of four pieces of hardware
That means that this seemingly simple process requires the use of four pieces of hardware and three wires. Mind you, most gaming devices allow you to chat in-game with nothing more than a wireless headset.
These limitations beg questions regarding the evolution of the Nintendo Switch in the coming years. Some fans will tell you that the Nintendo Switch's appeal is too closely associated with its seeming simplicity for Nintendo to possibly risk compromising it by incorporating modern apps and abilities. Others say that the device has no choice but to become a modern platform over a long enough period of time.
As is usually the case, the answer lies somewhere in the middle. The Nintendo Switch doesn't need to become your one and only multimedia device, but Nintendo adding a music player and video streaming service apps wouldn't be the end of the world. After all, you're going to stop smiling at the Switch's simplistic start-up screen someday.
[amazon_link asins='B01MUAGZ49,B01LTHP2ZK,B075N7RDTM' template='ProductGrid' store='API-user-hdr' marketplace='US' link_id='19eacca5-d397-11e7-bc80-b561e780267c']