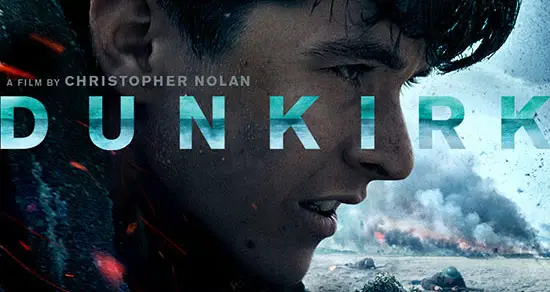 Dunkirk is one of the most anticipated movies of the year, and those lucky enough to live next to an IMAX theater can watch it in 70mm film.
Tickets for the limited engagements started selling today and can be purchased through Fandango for about $15 each during regular show times.
So far, it looks like Dunkirk will be presented in 70mm from Thursday, July 20th through Sunday, July 23rd. Some theaters and showtimes have already been sold out.
Written and directed by Christopher Nolan, Dunkirk stars Tom Hardy, Cillian Murphy, and Kenneth Branagh. The film officially releases to all participating theaters in the US on Friday, July 21st..