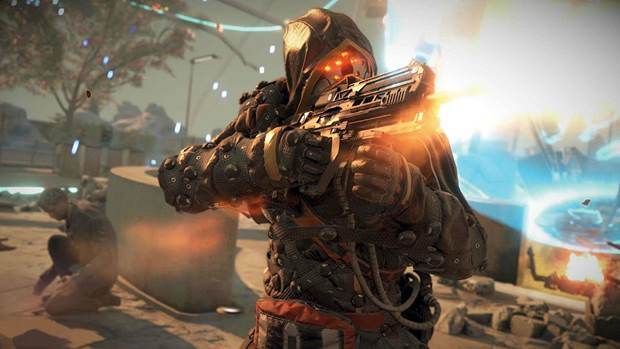 Sony's PlayStation Now subscription gaming service has been around for a few years now, and today the company announced a milestone of 500 titles available to customers. The library count got a little help though, with the addition of 20 PS4 games today.
Sony exclusive games like Killzone Shadow Fall and Dead Nation: Apocalypse Edition are now available, as well as popular titles such as Saints Row IV: Re-Elected, God of War 3 Remastered, Super Mega Baseball, and WWE 2K16.
With a subscription to PS Now games can be played on a PlayStation 4 console or Windows PC. Sony promises more PS4 games will be added in upcoming months.
New PS4 Games of PlayStation Now
Killzone Shadow Fall
God of War 3 Remastered
Saints Row IV: Re-Elected
WWE 2K16
Tropico 5
Ultra Street Fighter IV
F1 2015
Darksiders II Deathinitive Edition
Evolve
MX vs ATV Supercross Encore
Resogun
Helldivers
Broken Age
Dead Nation: Apocalypse Edition
Grim Fandango Remastered
Akiba's Beat
Castlestorm Definitive Edition
Exist Archive: The Other Side of the Sky
Nidhogg
Super Mega Baseball
Sony offers a 7-day free trial on PlayStation 4 and Windows PCs and a $9.99 1-month intro offer, as well as a $99 1-year subscription.