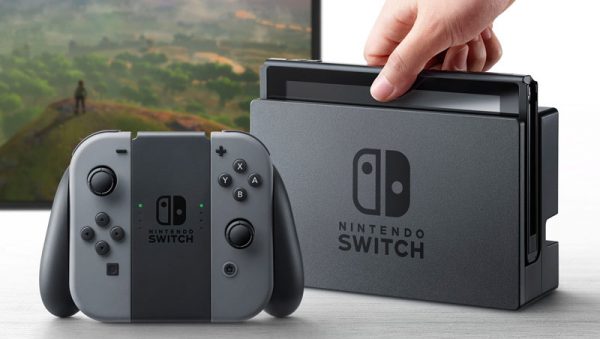 Microsoft and Sony keep saying that the Xbox One X and the PlayStation Pro are not for the average consumer. They're powerhouse 4K capable console meant to appeal to those who demand a high level of performance from their games and media.
As much as they keep saying that, it's becoming clear that the truth of the matter is that Microsoft and Sony know how valuable it is to convince people that 4K really is the future of entertainment as they no doubt prepare to release 4K next gen consoles sometime in the near future.
Meanwhile, Nintendo is off living in their own little weird corner of the world as they have done for many years now. Rather than try to convince people that 4K is the future, they are banking on the possibility that the desire for high-end media is shrinking in the modern world while the desire for high-quality portable gaming and social experiences is going up.
As crazy as that sounds, it's becoming more and more clear that Nintendo might just be right.
Let's just say that Sony and Microsoft decide to launch new consoles which primarily rely on 4K technology by the end of 2017. At the current rate of adoption, 50% of homes in America should own a 4K TV by then. That number may be slightly higher in Japan where 4K – and even 8K – adoption is much more rapid.
While next-gen consoles likely won't be 4K only, 4K will be treated as the primary way to play. In order for those consoles to be appealing to a broad range of consumers, Sony and Microsoft need to be able to convince those consumers that their consoles are the best 4K media delivery devices in the world.
The problem is that 4K media isn't really that desirable at the moment. In fact, the best true 4K media format is UHD Blu-Ray and physical media sales have been plummetting for years. Meanwhile, streaming services like Netflix and Amazon Prime still struggle to offer a variety to true 4K content. Their growth may also be hindered by possible net neutrality laws which could severely impact the already high internet speeds needed to stream true 4K content.
Games could lead the charge as the definitive source for 4K entertainment, but the problem there is that developers can't quite commit to developing true 4K gaming experiences while non-4K consoles still dominate the marketplace.
In short, even those who support a 4K future are slouching towards it because of an underlying fear that the market just isn't ready.
In that sense, you can't blame the Nintendo Switch for slowing down the 4K revolution. If anything, Nintendo is the one gaming company at the moment who is acting in a way that is consistent with their words about the future of gaming. They've said that they remain unconvinced about 4K, VR, and other high-tech concepts. Instead, they are banking on trends which seem comparatively future-proof.
Sony and Microsoft will eventually be rewarded for investing early in future technology. As it stands, though, Nintendo's hesitation is speaking to more people than promises of a 4K future.
[amazon_link asins='B01MUAGZ49,B01LTHP2ZK,B075N7RDTM' template='ProductGrid' store='API-user-hdr' marketplace='US' link_id='19eacca5-d397-11e7-bc80-b561e780267c']